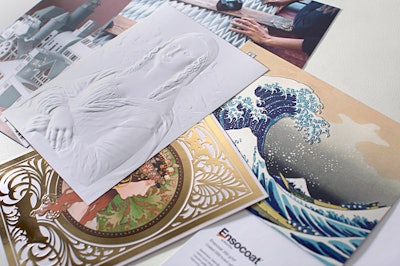 Ensocoat now comes with more whiteness and shade to meet stringent demands of luxury brands and the graphical industry.
Luxury packaging typically comes with sophisticated finishing treatments such as embossing, foil stamping, and metallization, which require perfect smoothness, whiteness, and folding properties from the substrate. Stora Enso has developed Ensocoat based on customers' insights, optimizing the board's whiteness and brightness to provide a pleasing aesthetic experience.
Ensocoat belongs to the category of SBS (solid bleached sulfate) board. It is made entirely from renewable virgin fiber in a production process powered by bioenergy, which makes the product a sustainable choice. Ensocoat is used for packaging consumer products such as cosmetics, perfumes, champagne, spirits and chocolate. It is also used in high-end graphical applications such as stationery, covers, cards, and calendars.