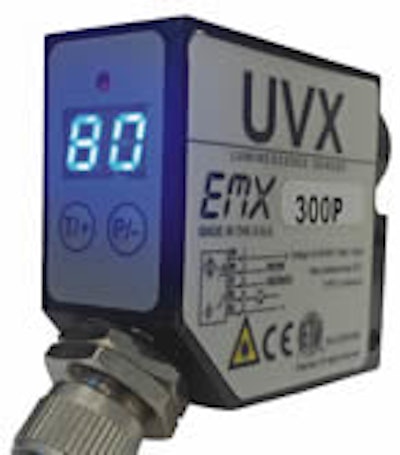 This specialized sensor is able to effectively quantify light output of phosphorescent additives used in paints, adhesives, films, security inks and plastics. With its fast response, PNP/NPN output and analog output, the UVX Phosphorescence Sensor provides a versatile interface to high-speed automation processes.
• Description: VX-300P Phosphorescence Sensor] Digital display of phosphorescence level simplifies set-up.
• High-resolution analog output allows monitoring of sample by external system.
• Auto-teach and manual adjustment - easy for low-skill operators, but able to be finely tuned.
• High detection speed with 100 microsecond discrete output response.
• Metal alloy housing and glass lens for industrial applications.
Companies in this article