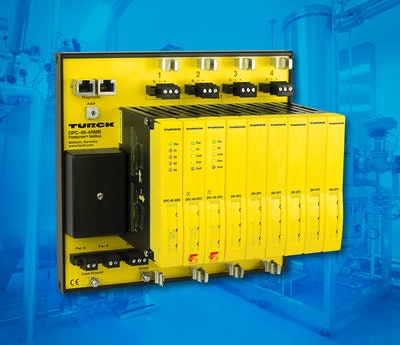 The DPC backplane communicates diagnostic data back to an Asset Management System via high-speed Ethernet to alert operators of any communication challenges.
With Turck¹s high-speed Ethernet web-server, operators simply connect the DPC backplane to the field device and access live H1 diagnostic data from any LAN-based computer. Because Ethernet is used instead of a fieldbus communication to view diagnostic data, a significant amount of time is saved.
The DPC system features an integrated diagnostics module that provides users with vital statistics that help to diagnose any problems associated with the FOUNDATION fieldbus physical layer. The information provided by the DPC system assists in the commissioning and maintenance of a FOUNDATION fieldbus system.
Companies in this article