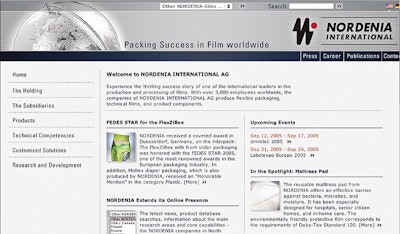 Nordenia
Site now includes a quick-click option linking to the company's other sites, including those in Canada, Hungary, Russia, and Poland. The new site provides customers with news and other facts concerning the company's products.
Systech International
This new Web site was designed to enhance the user experience. Visitors have access to product demonstrations and specifications, technical documentation, FAQs, and troubleshooting.
Site is easier to navigate, and will continue to innovate throughout the coming months.
Videojet
Newly launched site is redesigned and streamlined to help visitors quickly and easily find information on marking and coding solutions.
A section dedicated to the consumer packaged goods market gives details on appropriate coding technologies and case studies of customers who solved coding problems.
Companies in this article