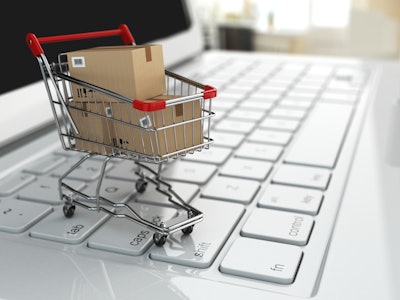 In the lead-up to the holidays, AMERIPEN, the American Institute for Packaging and the Environment, has published a new brochure, Packaging: At the Forefront of E-Commerce Growth & Sustainability. The brochure was produced to explain the roles of e-commerce packaging; strategies that packaging manufacturers, product marketers, and retailers use to minimize product damage; and ways in which the packaging industry continues to find solutions that do more with less.
According to AMERIPEN, U.S. retail e-commerce sales are set to exceed $300 billion in 2014, with much of the volume occurring during the last two months of the year. Along with the growth of e-commerce comes the growth of e-commerce packaging, which is designed to ensure that all of these holiday gifts are delivered in pristine condition, with minimum economic and environmental cost.
The brochure also describes "The Four Rs," AMERIPEN's advice to consumers regarding what they can do to create a more economically and environmentally sustainable holiday season:
Reduce and consolidate orders, delivering more products in fewer packages.
Reuse packaging, especially boxes and cushioning materials.
Return packaging to local shipping stores, especially cushioning materials.
Recycle corrugated and other materials, including polyethylene films.
Says AMERIPEN Executive Director Donna Dempsey, "Packaging ensures that the ease, convenience, and cost savings that have fueled the e-commerce revolution will continue and that products arrive in perfect condition. We also want people to know how easy it is to reduce, reuse, and recycle that packaging."