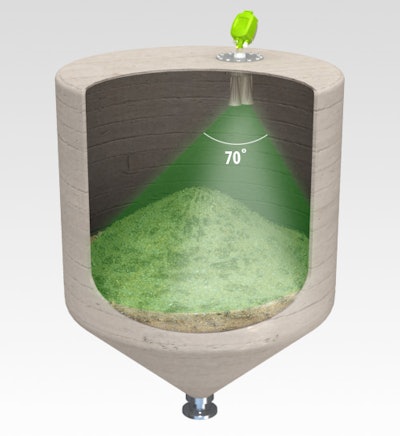 Since its merger with Rosemount back in 1976, Emerson has had a long history of growing its instrumentation business through continued acquisitions. In its latest move to build measurement capabilities, Emerson has acquired APM Automation Solutions, which develop solids volume and level measurement instrumentation.
APM uses acoustic imaging and 3D mapping technologies to measure the level, volume and mass of bulk solids and powders stored inside a silo or open bin. Emerson Process Management will expand its capabilities in solids measurement applications by adding these APM technologies to its Rosemount portfolio.
APM's products are used in food and beverage, metals and mining, power, chemical, pulp and paper, and other industries. In ethanol production, where grain is used as a feedstock and stored in irregularly shaped and difficult to measure piles in large silos, APM's dust-penetrating technology maps multiple measurement points and generates an accurate reading of the content. This helps operators easily spot air pockets or clogging and measure volume for accurate process control, better inventory control, early warning of maintenance requirements, and improved safety.
"The APM acquisition is an exciting step as we move further into the solids measurement market," said Tom Moser, group vice president of Emerson Process Management's measurement and analytical businesses. "The addition of APM's leading technology will enable Emerson to provide customers with a broad range of solids volume measurement options, from small bins up to very large bins and open piles."
Terms of the acquisition were not disclosed.