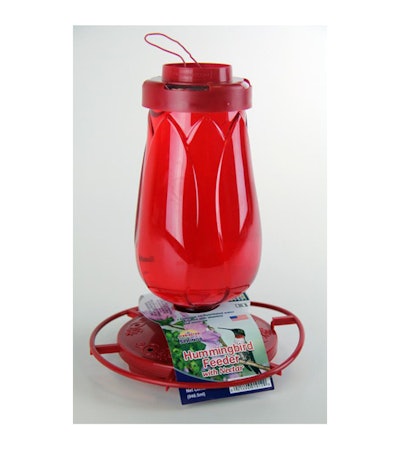 The NACD Awards Committee has announced the winners of the 2013 Annual NACD Package Awards Competition. Judging for the 50th Annual competition was held on March 7, 2013, in Chicago.
Judges examined, rated, and evaluated packages in seven categories, based on packaging innovation, sustainability, graphics, decoration, shape, closure, texture, ease-of-use, consumer appeal, and technical merit.
Winners were honored during the NACD 2013 Annual Convention at the Barton Creek Resort & Spa in Austin, TX. Gold, Silver, and Bronze Awards were presented to the top three containers in the following categories: Best Use of Stock Components; Beverage; Cosmetic & Personal Care; Drug & Pharmaceutical; Food; General Industrial; Household Chemical & Automotive; Novelty; and Pet & Vet.
Other awards presented include the Bernard M. Seid Best of Show, and the NACD People's Choice Award.
The Best of Show award is named as memorial to Bernard M. Seid, a valuable contributor to NACD and innovator in the industry, as well as a leader in the development of the NACD Package Awards program.
Bernard M. Seid "Best of Show"
Hummingbird Feeder w/ extract
TricorBraun
NACD People's Choice Award
Deer & Rabbit Repellent
Pipeline Packaging
Best Use of Stock Components
Bronze
MAX Fall Arrest Kit
TricorBraun
Silver
Faldo Muscle Protector
TEAM Packaging
Gold
Valspar Color Sample
TricorBraun
Beverage
Bronze
Calgary Stampede – 25-Year-Old Canadian Rye Whisky
TricorBraun
Silver
Great Lakes 64-oz Fancy Growler
Kaufman Container Company
Gold
Rich and Rare Reserve
Berlin Packaging
Cosmetic & Personal Care
Bronze
Cutex Nail Polish Remover
Berlin Packaging
Silver
Palmer's Cocoa Butter Body Wash
TricorBraun
Gold
Jane Iredale Triple Pearl Finishing Powder
SeaCliff Beauty Packaging
Drug & Pharmaceutical
Bronze
Metaboliq Boost
Berlin Packaging
Silver
Ultra Eliminex
Berlin Packaging
Gold
Inner Armour Anabolic
TricorBraun
Food
Bronze
Indulgence Chocolatiers
WB Bottle Supply Co. Inc.
Silver
Honey Badger BBQ Sauce
Berlin Packaging
Gold
Seafood Crab & Lobster Bites Tray
TricorBraun
General Industrial
Bronze
Sanotracin RTU
TricorBraun
Silver
BioNik Plant Growth Regulator
Berlin Packaging
Gold
Amplifi
Berlin Packaging
Household Chemical & Auto
Bronze
Rejuvenate
Berlin Packaging
Silver
BarKeepers Friend Spray & Foam Cleaner
TricorBraun
Gold
Wet & Forget Shower
Berlin Packaging
Novelty
Bronze
XL Card Game Holders
Kaufman Container Company
Silver
Grab-And-Go Homemade Baby Food Storage
O.Berk Company
Gold
Adventuress High Performance Sunscreen
Brad-Pak Enterprises, Inc.
Pet & Vet
Bronze
1-Liter Frosted Tear Drop Bird Feeder
Empire/EMCO, Inc.
Silver
Rub Line Slime
All American Containers
Gold
Plot Mixer
All American Containers
Companies in this article