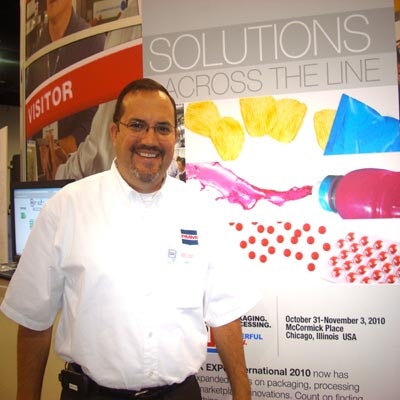 The Packaging Machinery Manufacturers Institute has made significant changes to next year's Pack Expo International, including both expansions and—in one significant case—reductions. One of the most noteworthy changes will be a shorter show—from five days to four—in response to exhibitor's changing preferences and visitors' attendance habits. That's according to PMMI director of membership services Matt Croson, who said that for years, exhibitors were split 50:50 on the issue of making the Chicago event shorter. The show is scheduled for Sunday, October 31 through Wednesday, November 3, 2010.

"After last year's show, that number changed to 70:50," he says. "We're rightsizing the show to reflect the industry's demands. We want to make the show as worthwhile as possible." In addition, he notes, attendee studies indicate that visitors to the event typically spend three days at the show.

Another change will the the creation of a Processing Zone. "We are moving toward the need for end-to-end solutions," Croson says. So far, 50 exhibitors have signed on to partake in the new event, which will be staged on the upper level of McCormick Center's Lakeside hall.

Next year, the National Confectioner's Association will be joining the show, as well. "These partners offer a unique value proposition," Croson notes.

Speaking of the Pack Expo Las Vegas show underway, Croson says that attendance has been strong and exhibitors are very pleased with attendance and the quality of their leads. "This is what we need to get the market moving," he says.
Companies in this article