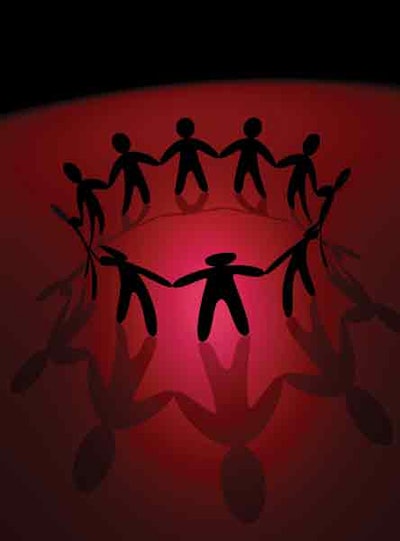 Consumer packaged goods (CPG) companies—from nationally known brands to private labels—rely on contract packagers for a number of reasons. In addition to manufacturing and packaging the product, contract packagers may also participate in creating the goods. But like any business relationship, finding the right contract packager and building a foundation for a productive and successful partnership takes a lot of due diligence.
If you are a manufacturer looking to bring a contract packager onboard, there are a few fundamental areas to analyze and assess before engaging in a partnership. The successful relationships are those that embrace three principles: total cost, partner responsibility, and performance measurement. They are all equally important in developing a solid foundation for a strong and healthy partnership.
Making decisions based on total cost
Competitive market environments have prompted companies to take a variety of cost-cutting measures to protect their bottom line. When entering into a relationship with a contract packager, cost factors—both tangible and intangible—need to be considered. Just because one contract packager has cheaper labor rates or faster, more modern equipment does not make it the most cost-effective or suitable partner for your company. Why? Because until you calculate the total cost of doing business, you cannot fully understand whether your decision to choose one co-packer over another was smart. Let's take a look at an example.
A large conglomerate purchased a beverage company in the Midwest. Cost reduction was an important initiative for the new management team, and soon after the acquisition, the company began soliciting bids from suppliers to lower costs.
Midwest Services Warehouse Inc. (MSW) had been the beverage company's packaging partner for the last several years and decided that it would leverage the total cost approach to keep the account. It had developed a solid reputation in the company prior to the acquisition. With the support of the company's internal staff, the contract packager urged the new management team to look beyond the cost of service and consider other factors, such as the level of service and quality.
MSW had a higher price point, but this was partly because it deployed an automated system for managing and producing a wide range of volumes, depending on demand. The automated system helped streamline many areas and provided consistency, quality, and on-time delivery. Its competitors offered attractive lower rates, but their manual operations could not keep pace with the level of throughput that the customer was used to receiving. In the end, the beverage company's new management team realized that quality, experience, and expertise offset the slightly higher price point.
CPG companies that look beyond just one or two factors have a better understanding of the consequences of their decisions. What do you need to do in order to look at the total cost? Most expenses for working with a contract packager can be organized into the following basic formula:
(A) What are the costs per package piece and labor?
(B) What are the costs for logistics, including shipping and distribution? What are the FOB destination points? Freight can be five to 10 times the cost of actual packaging materials.
(C) What is the quality of service, responsiveness, delivery timeliness, and appearance of the finished goods versus your requirements?
Quantify the value of these factors and express them as the following formula: A + B + C = Total Cost Approach.
Taking equal responsibility and ownership
Every new partnership begins with great hope and promise. But, without determining appropriate expectations and outlining accountability for both parties, a positive partnership can quickly turn sour. A mutually beneficial and productive relationship requires a time commitment, investment in adequate resources, sharing risk and, most important, trust. Both parties need to understand what it takes to achieve success, and then they need to be held accountable to put forth the effort.
Going back to our example, the beverage company and the contract packaging company discussed and outlined new goals, metrics, and accountabilities as part of the new engagement process. The CPG company agreed to continue paying the current rates in exchange for long-term cost reduction. The contract packager made several changes to accommodate the CPG company's new goal. Responsibilities and expectations were reset and both organizations felt a renewed sense of commitment and respect for each other.
A CPG company should be willing to put in the time and effort to work alongside the contract packager during packaging development and trial manufacturing runs. The contract packager should be flexible enough to meet the customer's changing needs. If either party cannot make that commitment, then it's probably a sign of incompatibility in overall objectives and goals.
According to Chris Nutley, president of MSW, a goal-setting discussion is critical to ensure that the relationship gets off to a positive start. Proactive discussions help to identify areas for improvement and areas of concern, so that they can be addressed before they become problems.
Measuring what is and isn't working
Any relationship can be improved. But how will you know if you don't measure current performance and compare results against the desired outcome? Companies can jump-start the process of performance measurement by identifying metrics such as the following:
• Throughput. Was the correct amount of product packaged and delivered?
• Delivery time. Was the product delivered on time and on schedule?
• Downtime. What was the amount of downtime, what was the cause, and how was it solved?
• Quality issues. Does the appearance of both the product and its packaging conform to specification? Were there any defects in the packaging or product? If so, did it happen during handling and transportation?
• Measuring waste. What proportion of the packaging materials results in waste, including sealing, packing, and taping?
In the case of MSW and its CPG company customer, a six-month benchmarking program was put in place.
Meetings were held monthly to review and track progress. With aggressive cost-reduction goals, the contract packager reorganized the number of staff dedicated to the account, automated portions of its operations, and invested in additional equipment to produce higher throughput. As a result, costs were reduced 15% in six months.
Contract packagers have just as much invested in the relationship as CPG companies. Both organizations must work together to continue striving for further optimization in processes to increase quality while reducing costs. Performance measurement and continuous improvement measures should be a component of every business contract or operations plan. When implemented correctly, improvement processes should be mutually beneficial and increase margins for both partners.
The next time you are faced with choosing a contract packager, analyze the total cost of bringing in one partner over another. Take partnership accountability to heart and look for a partner that shares your values and business ethics. Make sure to implement some form of measurement procedure to which companies and contract packagers can adhere. The goals are clear progress, definable accountability, and acknowledgment of areas designated for improvement.
Embracing the three principles of total cost, partner responsibility, and performance measurement will get you on a solid path to a successful relationship.
The author, Rich Lindgren, CPP, is a packaging engineer for Adalis Corp., a global package-consulting firm headquartered in Vancouver, WA, serving more than 600 customers in 40 countries worldwide. Visit www.adalispkgengineer.com.
Companies in this article
Videos from Universal Labeling Systems, Inc.