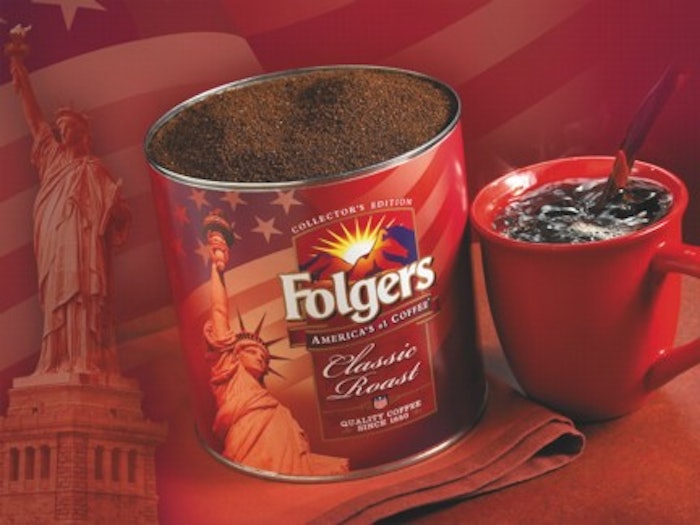 Cincinnati-based P&G partnered with brand identity consultancy Libby Perszyk Kathman (LPK) to design a commemorative package that celebrates the heritage of the country. The can is reportedly supplied by Alcan Packaging. Decoration for the three-piece steel can is an oriented polypropylene wraparound label printed flexo in seven colors. Glue-applied to the can, the label measures 6"H x 19 31/64"L. Details about the label structure and thickness were not available.
Label graphics include an image of the Statue of Liberty enhanced by an American flag with a red, white, and blue color scheme that "melds with the Folgers core brand equities (white signature logotype, sun and mountain graphic, and the color red)," according to LPK. The consultancy says "this is the first time the Folgers brand has utilized four-color imagery on the ground [coffee] packaging."
"The cannister [sold] very well," says P&G spokesperson Tonia Hyatt. "It's a celebratory can, and we have plans to bring back another patriotic can next year for the holiday."
Companies in this article