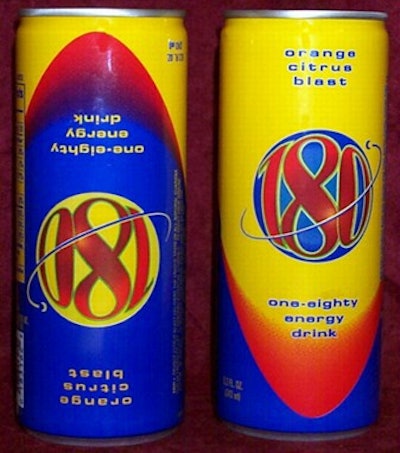 Decorated in yellow, orange and royal blue, the words orange and one-eighty energy drink tie in with the brand's "Do a 180" tagline. The logo appears twice on each can–one with a red 180 placed on a yellow disk, the other inverted with a red 180 placed on a blue disk.
180 is available in convenience stores, high-end bars and restaurants, health clubs and other non-licensed accounts. The energy drink's suggested pricing is comparable to other energy drinks, says the company.
A-B's vice president, Premium Plus brands Steve Bagwell says the name 180 communicates the turnaround or energetic lift people look for in an energy drink. "We're seeing a demand for energy drinks and are confident 180 will set itself apart from others in the category," he says.