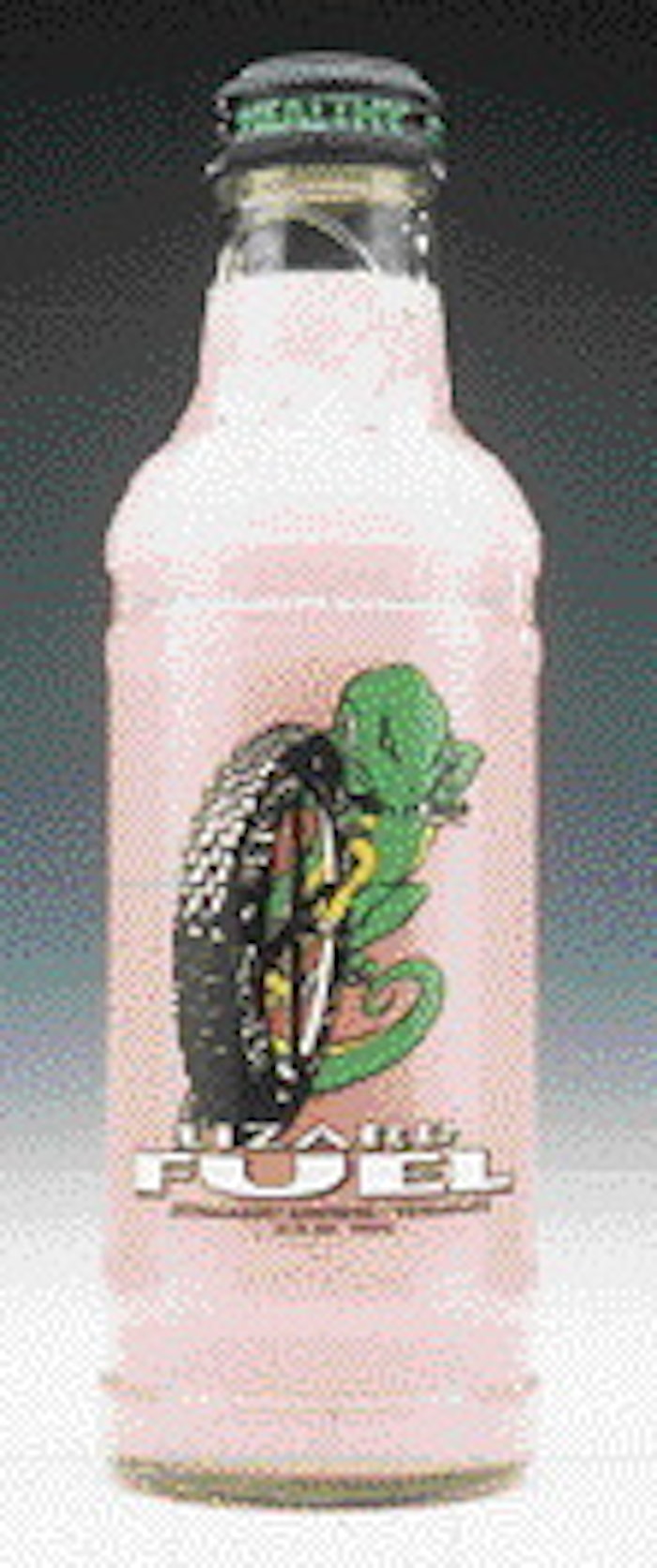 The Norwalk, CT-based company is testing this herbally enriched, strawberry/banana-flavored beverage throughout the summer.
SoBe's logo is two lizards forming an "S", and the company has received positive consumer feedback on it, says Bill Bishop, vice president of consumer marketing for SoBe. Last winter, the company used that consumer appeal to create Lizard Blizzard, another herbally enhanced drink depicting a lizard on a snowboard. Based on Blizzard's success, SoBe again commissioned Sierra Communications (Wilton, CT) to design this summer's Lizard Fuel.
"Our whole brand imagery is focused toward active lifestyles," Bishop says. "Plus, [Lizard Fuel] is the perfect tie-in to our sponsorship of a mountain bike racing team this year."
The 2-mil pressure-sensitive polypropylene label is screen-printed in six colors by Gardoc (Milford, NH). Glass bottle supplier Anchor Glass (Tampa, FL) labels the bottles, which are embossed with lizards and the company's name. SoBe has 11 co-packers who fill the bottles. Silgan Containers Corp. (Rosemont, IL) supplies the aluminum ROPP cap.
Lizard Fuel hit the streets in May on the West Coast, then rolled out nationally. If the launch is successful, it will become a part of the SoBe line starting in October. The 20-oz beverage retails for 99¢ to $1.29.
Companies in this article