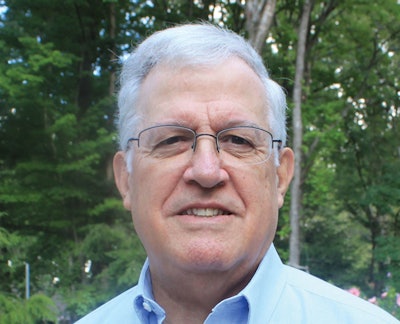 But the essence of packaging and labeling regulation increasingly appears to be protection of society from the marketing practices of manufacturers. We're not sure this is the direction packaging regulation should be taking. What do you think?
In 1906, with evidence of chicanery in the meat packing industry, Congress passed the Pure Food and Drug Act to prevent "the manufacture, sale, or transportation of adulterated or misbranded or poisonous or deleterious foods, drugs, medicines, and liquors, and for regulating traffic therein, and for other purposes."
The law led to the creation of the Federal Trade Commission and the Food and Drug Administration. Eventually, they were joined in regulating various aspects of packaging by the Environmental Protection Agency, the Consumer Product Safety Commission, the Bureau of Alcohol, Tobacco, Firearms, and Explosives, and various state and municipal authorities.
Somewhere along the way, regulators shifted from trying to protect us from "adulterated, misbranded, poisonous or deleterious" products to saving us from ourselves. Now regulators from the FDA are sounding more and more like society's nannies by targeting Nutrition Facts labels, which specify what information must be included in the label panel and how the information is to be displayed.
Back in March FDA proposed a series of changes in the required Nutrition Facts panel (pwgo.to/987). Comments are being evaluated before a final rulemaking is adopted.
One comment sure to get more attention than others might comes from the former Commissioner of the Food and Drug Administration, David A. Kessler, MD. Writing in the July 17th edition of The New England Journal of Medicine, (pwgo.to/988) Dr. Kessler says: The agency's [Nutrition Facts] proposals are strong, urgently needed, and likely to make an important contribution to consumer behavior. But I believe they don't go far enough—additional labeling requirements can do more to influence food choices, reduce obesity, and promote health.
Dr. Kessler argues for "front-of-package labeling that we can trust." Historically, he says, "industry has claimed the [principal display panel] for promoting its products, and the FDA has accepted that convention, with regulated labeling confined to the side or back of a package. But there is no reason that acceptance should stand. Indeed, the Institute of Medicine and the FDA have worked together in the past to develop some tough front-of-package proposals, but these efforts stalled after a self-protective industry offered a paler voluntary labeling strategy known as Facts Up Front.
"A stronger approach would require that the top three ingredients, the calorie count, and the number of additional ingredients be listed on the front of every package [examples shown here] in bold, easy-to-read type… To the harried shopper hoping to make some healthy choices, it would offer a quick way of identifying high-calorie, obesity-inducing food and of finding healthier alternatives…
"Far from being fully fleshed-out proposals, the ideas sketched here are only a starting place for the complex process that I hope will move the FDA from an initial proposal through public commenting and into regulations. Whatever form those regulations ultimately take, their goal should be to encourage the sale and consumption of products full of fruits, vegetables, and whole grains, rather than those loaded with little more than fat, sugar, and salt," says Dr. Kessler.