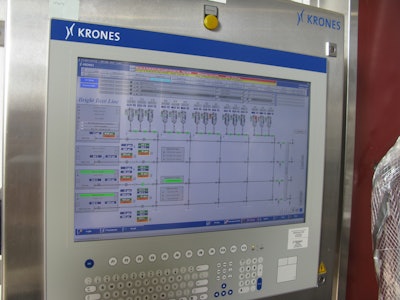 Sitting right beside the filler in a new canning line at Founders Brewing in Grand Rapids, MI, is an HMI screen used by the line operators to access a Krones process control system known as Botec F1. It monitors and controls every stage in batch production and makes it 100 percent reproducible. "It's a computerized method of calling for product from tanks, or calling for other media like water or caustic or paracetic acid," says Assistant Packaging Manager Mike Downey.
"Before Botec," adds Packaging Manager Matt Sutton, "we were manipulating stuff by hand and manually connecting hoses to tanks and so forth. We still do some of that. But now we have cellar operators who are also technicians who specialize in computerized whizz bangery. Here in the land of Botec, everything is at the operator's fingertips on a screen immediately adjacent to the filler."
For the complete story go here
.
Companies in this article