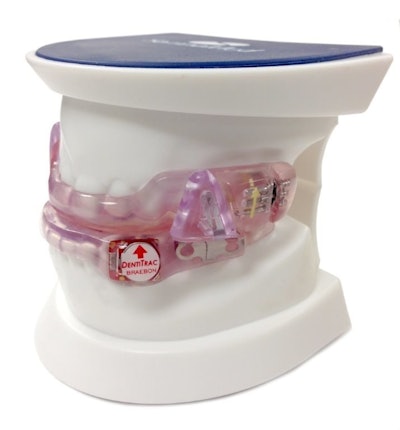 A skeptic to the growing media buzz over wearable medical device technologies might argue that people have been "wearing" medical devices for decades, be they pacemakers, insulin pumps, perhaps even organ transplants.
But as the development and use of smartwatches, smartphones, and digital and wireless technology increases, it could enhance traditional patient/physician communication, improve patient adherence to medication regimens, and ideally lead to better health outcomes. Wearable devices can also administer medications directly into patients.
The Marketing Research Assn. says, "A wearable medical device may be defined as a biosensor that monitors physiological data, usually with remote/wireless communication, as part of any wearable item that attaches to the body. Activity monitors, smart watches, smart clothing, and patches are examples."
In promoting its new "Healthcare Information Technology," report, BCC Research recently issued a press release with the headline, "Mobile and Wearable Devices Emerging to Be the Next Big Thing in the U.S. Healthcare IT Industry."
The release said, "The boundary between clinical and consumer health IT technologies is becoming increasingly blurred. For example, there is a growing interest in the healthcare industry in being able to import some of individual consumers' self-monitoring data from their mobile devices to their Electronic Health Records (EHRs). Some healthcare practitioners also envision providing follow-up recommendations and other health-related information to consumers via their self-monitoring applications."
The global medical wearable electronics market is expected to surpass $8.3 billion by 2019, according to Mordor Intelligence's report, "Global Wearable Medical Device Market—Growth, Trends and Forecasts (2014-2019)." That would represent a Compound Annual Growth Rate of 17.7% between last year's $2.8 billion in revenues and forecast revenues in 2019.
Wearables in development
Here is is a look at some of the new wearable technologies in healthcare:
• The Life Sciences Division of Google X, and R&D section of Google, is reportedly developing an unnamed smartwatch designed to monitor pulse, heart rhythm, and skin temperature. It would also monitor external factors including noise levels and light exposure, according to a recent wearables.com article.
• Enable Injections develops and manufactures devices that allow patient self-administration of high-volume/viscosity drugs. As its website says, "The Enable Injector technology is a discrete body-worn device that provides a comfortable injection experience allowing the patient to continue with normal daily activities. The Enable system is designed to utilize any standard container closure system, including a syringe, vial, or cartridge."
The device could be in the hands of patients next year, according to a recent CincyMagazine article.
• Braebon has developed DentiTrac®, an integrated wearable micro-recorder and web cloud portal combination for the objective measurement of oral appliance compliance measurement for sleep apnea. It is embedded inside an oral appliance to gather detailed information to confirm a patient is following prescribed therapy. The information is then uploaded to the Braebon cloud portal where dental and medical specialists can review patient information and assess sleep apnea therapy adherence.
• Vancive Medical Technologies, an Avery Dennison business, recently showed its Metria® Informed Health technology* platform, a portfolio of products for physiological monitoring for a variety of health, wellness, and clinical applications. These products are disposable, adhere to the body with a skin-friendly adhesive, and can be used while showering or exercising, according to its website. More details are available here.
• Children's Healthcare of Atlanta reportedly is the first pediatric hospital in the U.S. to offer patients enhanced neuro-rehabilitation services through the use of Ekso Bionics' patented technology. Children's is incorporating Ekso—a wearable robot—or exoskeleton— into its Center for Advanced Technology and Robotic Rehabilitation to continue offering the latest technology to help children and teens recover from injuries or disorders that have hindered their motor skills.
The press release on the robot says, "The exoskeleton enables patients with lower-extremity paralysis or weakness to stand and walk with minimal assistance. Using motors and sensors, along with the patient's assistance with balance and positioning, the exoskeleton allows the child to walk over ground with an efficient, repetitive gait pattern, helping the body re-learn proper step pattern and weight shifts. The exoskeleton can provide therapists with immediate feedback from each step the patient takes showing how much work the machine is doing verses how much work the child is doing."
Gabe Grifoni, Co-Founder and CEO of wearable company Rufus Labs says, "Wrist computers will replace smartphones as the epicenter of our connected universe." Grifoni envisions a future where "other wearables in different places will connect and provide symbiotic functionality."
"The wearable device category has all the ingredients needed to ignite a technology revolution, except one: widespread consumer interest," says a new eMarketer Report: "Putting Smart Watch Adoption in Perspective."
Time will tell how extensive the wearables wave will be, but this wave merits watching.
Companies in this article