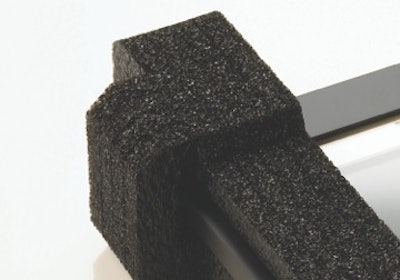 VOC compounds, which are present in blowing agents needed to produce PE foam, diffuse from foam naturally over time. However, untreated foam placed in an airtight, metal container (which is used to house weaponry or other military instruments) can pose a potential problem due to gas volatility.
Pregis' new proprietary process is able to produce PE foam which meets, or is lower than, the 10% LEL of blowing agents used in foam specified for military applications. Its cushioning properties protect against impact, vibrations, etc., incurred during transport. Applications include a broad variety of military instruments including weaponry, ammunition, fuses, instrumentation, etc.
PolyPlank® LEL is available in 2- x 24- x 108-in. charcoal-black colored planks and in densities of 2.2-, 4-, 6- and 9 lbs./cu.ft. (pcf). The 2.2 pcf density is also available in a 48-in. width.
Companies in this article