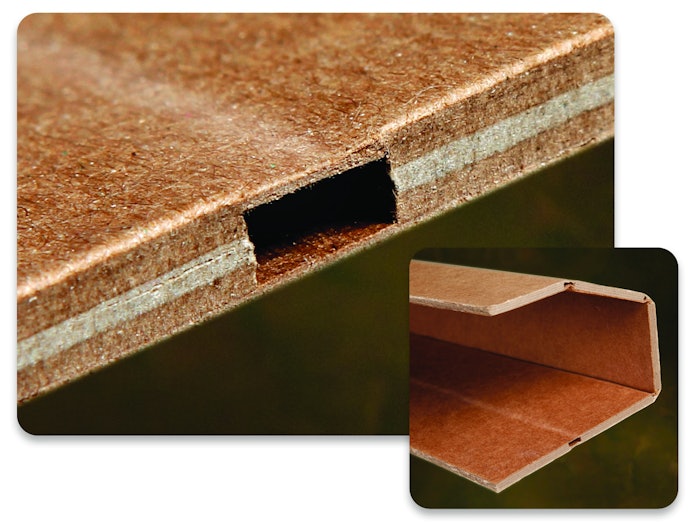 FlatCrate folds easily and quickly to accommodate a wide variety of products and configurations.  FlatCrate also ships flat, saving space and money during transport and storage, and is 100% recyclable.
FlatCrate's five panel sides have a layered paper construction that adds strength and creates channeled hinges with voids that enable precision folding and wrapping. The flat, recyclable substrate can be die cut, glued, perforated and custom printed to meet unique application needs. 
Manufactured in widths of 14- to 33-in. and lengths of 12- to 300-in., with custom sizing also available. The panel width minimum is 3/4 in. with options for full or partial panel overlap. Standard caliper options range from .060- to .200-in. Finish choices include white clay coat, kraft liners, poly or ScuffShield.
Companies in this article