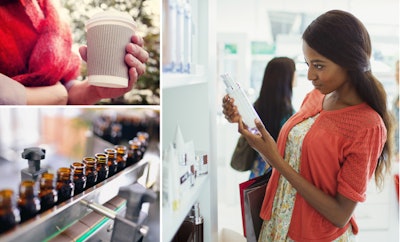 How important is packaging for a brand? Currently 80% of brand executives say it's crucial to their brand's success, with the most forward-thinking brand managers using shifts toward sustainable packaging and creative new sub-brands to stay ahead. That's according to the new 2018 Brand Owner Packaging Survey from L.E.K. Consulting.
The analysis, based on a survey of more than 200 brand managers and packaging decision makers at Consumer Packaged Goods companies, offers a number of key insights, including:
Packaging is an area of growing investment, as 50% of brand executives say they plan to increase packaging spending over the next year.
Sustainability will be a key area for change; 40% of brand owners say they've moved toward sustainable packaging over the past two years, and a majority plan to do the same over the next five years.
Brand owners anticipate new packaging formats and an increase in new and creative sub-brands.
To combat pricing pressures and to generate consumer interest, almost half of brand managers say they'll expand into new sizing formats over the next five years.