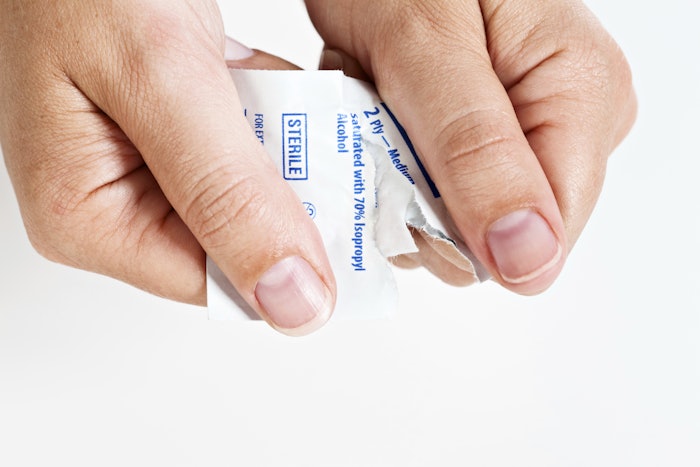 Rising consumer demand for packaging techniques capable of preserving the longevity and quality of food, beverages, dairy products, and medicines without the need for adding preservatives in the past few years is fueling the global market for aseptic packaging.
The market is also benefitting from the environmental safety of aseptic packaging products such as cartons when compared to conventional packaging products made from glass and PET.
Looking ahead, the aseptic packaging market is expected to expand "at an excellent" 9.9% Compound Annual Growth Rate between 2016 and 2024, reaching a value of US$80.49 billion, according to a new report from Transparency Market Research (TMR).
"Aseptic processing is the process by which a sterile (aseptic) product (typically food or pharmaceutical) is packaged in a sterile container in a way that maintains sterility," according to Wikipedia, The Free Encyclopedia.
TMR, which provides research and consulting, said the aseptic packaging market "held an opportunity of US$34.42 billion in 2015."
Both the rising consumer awareness about the benefits of aseptic packaging and the global consumption of ready-to-eat and packaged food products is also fueling the demand for aseptic packaging in multiple industries.
TMR says, "In the next few years, ready-to-eat and packaged foods are expected to be the most preferred category of food products for busy urban dwellers, especially in emerging economies. The trend will enhance the overall growth opportunities of the global aseptic packaging market."
The organization cites studies demonstrating "manufacturing and disposal of aseptic packaging products results in the release of relatively lower amount of emissions considered harmful for the environment. Their manufacturing also consumes lesser fossil resources as compared to glass bottles and PET products. These factors are expected to have a massive impact on the future development of the global aseptic packaging market as the rising awareness regarding environment preservation among consumers will compel consumers to switch to eco-friendly products."
There are some negative factors holding back further aseptic packaging growth. TMR says two of these are "the highly complex process of manufacturing aseptic packaging and preference of consumers to products from renowned brands." The result? "Owing to the complex manufacturing process and capital-intensive setup of manufacturing units, not many companies have ventured into the market, leading to a dearth of product varieties."
More bad news: "The consumer has largely been biased towards the most prominent brands available in the market, leading to a highly polarized market. New vendors wishing to enter the market are required to focus on ways of value addition to their offering for product differentiation. These factors are collectively having a massive negative impact on the overall development of the global aseptic packaging market, limiting its expansion prospects across a larger consumer and application base," says TMR.
One aseptic packaging vendor's large market share, industry consolidation and "intense entry barriers" all exist, yet TMR's report offers the following encouraging news:
"New vendors could make a mark by introducing cost-effective product varieties as their entry strategy, especially in the highly lucrative emerging markets. In the next few years, the vast growth opportunities in the global aseptic packaging market are likely to attract new companies. Low cost of raw material and relatively cheaper labor in developing regions will naturally be the most promising locations for establishing manufacturing units."
The study segments the aseptic packaging market by bottles (glass and plastic), cartons, vials/prefilled syringes/ampules, bags and pouches, and others (cups).
The study also segments food, dairy, beverage, pharmaceutical, and other (personal care, etc.) markets. The aseptic market is also segmented geographically (North America, Europe, Asia-Pacific, Latin America, Brazil, Argentina, Middle East and Africa.