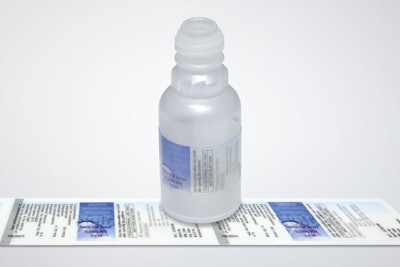 Utilizing qualified adhesive systems, materials, and inks, specialty labels can be customized to suit a wide range of plastic container packaging applications.
The low migration label solutions for plastic containers help ensure that harmless materials are used for each particular label design. Schreiner MediPharm conducted a study with an independent test institute to analyze, calculate, and evaluate the migration tendency of various label compositions. The results make it possible to specifically develop low migration label solutions for each application, without any major expenditure of time or investment by the pharmaceutical manufacturer.
Customized low migration labels can increase the likelihood of a smooth approval process from drug administration authorities, which can lead to a shorter overall time to market.
Companies in this article