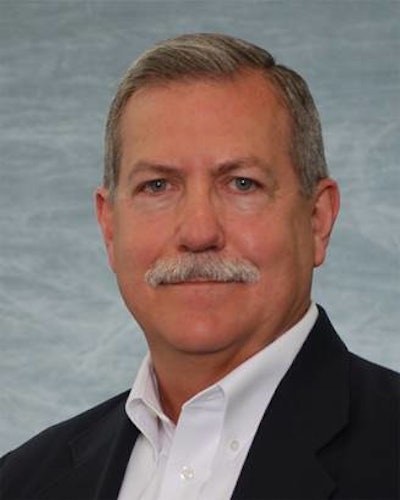 In an effort to expand its business into the Latin American markets, R&D/Leverage, a full service packaging supplier that includes full mold manufacturing for PET tooling, IBM tooling, injection molds as well as its unique offering in Structural Brand Development, has hired Michael Warkentien as the company's Director of Latin American Business.
The new position was created to focus on expanding R&D/Leverage's business in Latin America, particularly Brazil. Warkentien lived in Brazil from the age of 3 until he was 21, and attended the Federal University in Campina Grande, before returning to the U.S.. He started his career in the plastics industry in 1980, and remained in plastics until 2014, when he took an interim job turning around a manufacturing firm.
However, Warkentien's heart was always in plastics, as he loved the industry's challenges and dynamics. Since 1997, Warkentien's career path has included GM for Alcan Packaging – Brazil (Diadema) from 1997 – 2001, CEO Amcor PET Packaging – Brazil (Sao Paulo) from 2001 – 2005, and General Plants Manager US (based in Nicholasville, KY) from 2005-2012. Warkentien's goal was to return to the Kansas City area to be closer to family.
"We reconnected recently and they were looking for a way to expand into the Latin American market, and it seemed like the right time for this," Warkentien says. "Things are stabilizing in Brazil and it's a great time to take advantage of the markets in this region of the world."
"R&D/Leverage already has a significant global presence, and are constantly looking for the next opportunity to expand deeper into the underdeveloped markets," says Mike Stiles, CEO of R&D/Leverage. "We offer technological advancements that can give our customers significant advantages against their competition. Our strategy includes seeking out global partners that understand our offerings and the overall value of the highest quality tooling."
Given the importance of knowledge of the markets and cultures, which are both key to successful global expansion, discussions with Warkentien convinced Stiles that the timing was right for R&D/Leverage's expansion into Latin America, and his involvement will provide the company with the best opportunity for success.
"Michael brings both his knowledge of the markets and the Latin American culture to the table through his prior experiences," Stiles says. "His language skills give him the ability to confidently communicate to the customer R&D/Leverage's technical solutions and capabilities that will open us to significant opportunities in Brazil and the rest of Latin America. This is an exciting time for R&D/Leverage."
Companies in this article