Cosmetics closures
Tiara cosmetics closures from Tech Industries (Woonsocket, RI) are straight-sided closures with domed tops. A variety of colors, including gold or silver metallized finishes, are available.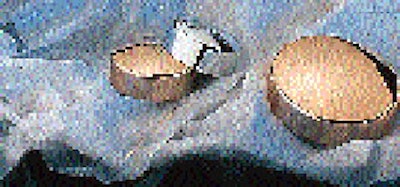 The injection-molded PP closures come in 33/400, 38/400, 48/400 and 58/400 sizes. Custom decoration is available.
Discover Our Content Hub
Access Packaging World's free educational content library!
Unlock Learning Here