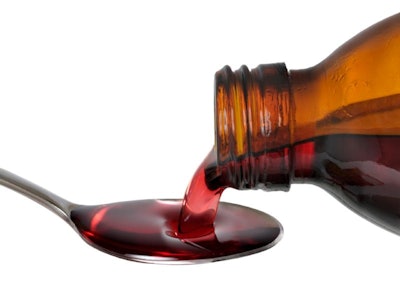 Consumer Products Safety Commission's Kim Dulic, Public Affairs Specialist, and Cheryl Scorpio, Ph.D., Pharmacologist, Health Sciences, note that CPSC is tasked with safeguarding the general public primarily from consumer products. CPSC comes into play in the healthcare field most often in the form of poison prevention.
The CPSC was brought up recently when Senator Charles Schumer of NY said that FDA and CPSC should use "flow restrictors" on children's medicines to help prevent an estimated 10,000 annual emergency room visits.
CPSC's Scorpio points to the Poison Prevention Packaging Act as especially relevant for healthcare packagers. In U.S.C. § 1472(a) and (b), establishment of standards for special packaging says the following:
"(1) That the degree or nature of the hazard to children in the availability of such substance, by reason of the packaging, is such that special packaging is required to protect children from serious personal injury or serious illness resulting from handling, using, or ingesting such substance; and
"(2) That the special packaging to be required by such standard is technically feasible, practicable, and appropriate for such substance."
The section goes on to say: "Regarding a household substance for which special packaging is required by regulation, the Commission can prohibit the packaging of such substance in a package which the Commission determines is unnecessarily attractive to children."
CPSC is charged with protecting the public from unreasonable risks of injury or death associated with the use of the thousands of types of consumer products under the agency's jurisdiction. Deaths, injuries, and property damage from consumer product incidents cost the nation more than $1 trillion annually. CPSC is committed to protecting consumers and families from products that pose a fire, electrical, chemical, or mechanical hazard.