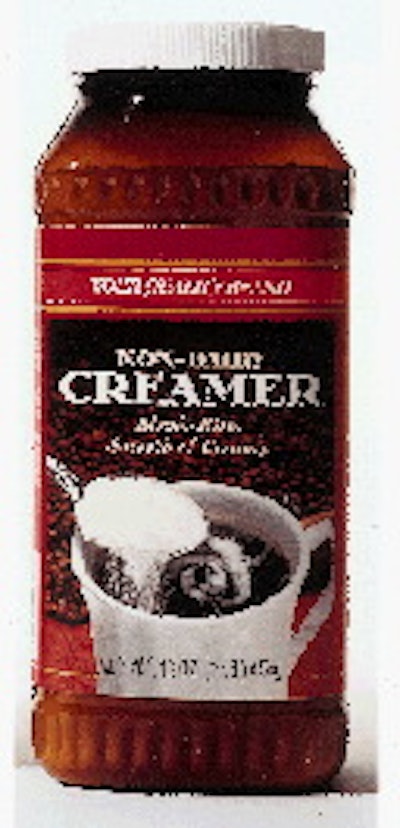 "We did a research study a year ago and talked to consumers to find out what they would like to see changed in the non-dairy creamer category," says Terry Reagan, marketing manager at AC Humko. "We found that the square jar is what they're looking for." That's mainly because the jar is easier to handle and it stores better, says Reagan.
The polyethylene terephthalate jar, which is being introduced nationally late this month, is injection stretch/blow-molded by Plastipak (Plymouth, MI). It comes in 11-, 16-, 22- and 35-oz sizes and has replaced round containers altogether. The injection-molded polypropylene screw cap is supplied by Phoenix Closures (Naperville, IL). Reagan says most square jars it fills are for private-label store brands, though AC Humko has a controlled brand called Rich Mix. That jar takes a 60# paper label that is printed offset in four colors by the Coldwater, MI div. of Fort Dearborn Co. (Niles, IL).
Reagan says AC Humko is excited about going square in a round category. "We have a significant share of the private-label industry, and we have not had any of our customers decline the new jar," says Reagan.
Companies in this article