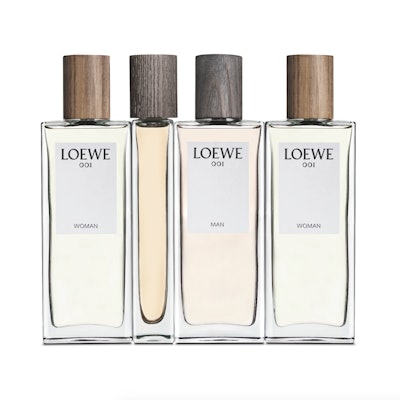 Spanish perfume brand Loewe recruited Pujolasos wood & pack to develop exclusive ash wood caps for its new Loewe 001 fragrance.
The collection of two fragrances—one for men and one for women—was introduced to the market in fall 2016 in a 50- and a 100-mL size, as well as a 30-mL format for the feminine fragrance.
In line with the values of Loewe, the new packaging has an attractive design, with a suggestive, imaginative setting associated to luxury. The caps have been customized in two different colors to achieve the maximum exclusivity with the new packaging, and at the same time, differentiate the feminine and masculine perfumes.
To achieve a unique finish, Pujolasos focused on the treatment of the cap's surface and the specific implementation process of the varnish. In addition, the anagram of Loewe was engraved in the top of the cap using a laser high-definition lototip.
Companies in this article