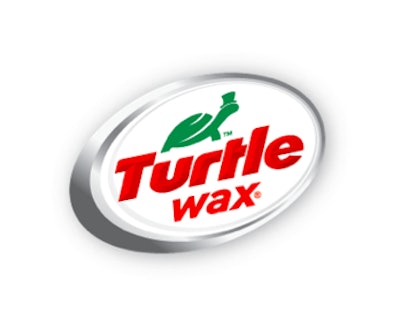 Car care brand Turtle Wax Europe, with the help of Redshoe Brand Design, has successfully revamped the packaging design and advertising for its more than 600 products in the biggest relaunch of the brand in 15 years.
Turtle Wax recognized that most car care products were designed for men, yet women counted for 40% of sales. To make the brand more inclusive, they selected Redshoe, with its experience in branding for women, to guide a strategy that would appeal to both genders. Redshoe was briefed to support the brand's global mission to "put the awesome back" into car care, update the look and feel of the brand, and foster growth in sales and market share.
The visual identity and packaging redesign has been informed by extensive analysis and in-depth insights into the thinking, needs, and behaviors of a much wider audience of consumers who care enough about their car to want to clean it themselves, of all ages and both genders, bringing a new level of sophistication and emotion to what is essentially a very functional product category.
The new look and feel for the brand builds on the established brand equity, leverages the distinctive Turtle Wax green, and reinstates the iconic turtle logo at the heart of the design. In addition, the product portfolio has been restructured to simplify the purchasing process through an easy-to-shop, three-tiered system—Perfect Finish, The Main Line, and Essential Range—making it easier for consumers to more intuitively select products based on their needs. Designed to encourage category growth, the new branding challenges convention, delivering a more emotional and sensorial experience that unifies the brand and creates a more cohesive and coordinated portfolio that appeals to both sexes.
Sam Ellison, Director at Redshoe Brand Design, explains their approach, "Turtle Wax has been operating in the car care market for nearly 70 years and therefore, despite its reliable reputation and remarkable heritage, it was at risk of being overlooked or considered to be a dated brand. In order to move away from being 'just another brand with latent affection' to a brand that excites the consumer and demands trade attention, we needed to remind customers of Turtle Wax's premium attributes and brand heritage. To achieve this, the product range needed modernization, differentiation, and clarity to guide the customer easily through product education, selection, and purchase. We have taken Turtle Wax on a complex but rewarding journey, which has totally invigorated the brand, while staying true to its heritage. We can't wait to see the products on-shelf. "
Adds Lesley Barratt, Marketing Director at Turtle Wax, "Such a major overhaul of the Turtle Wax brand in Europe is daunting but exhilarating. Redshoe has been pivotal in helping us put the Turtle brand essence back in the spotlight. The Redshoe team has an innovative way of looking at brands, which has transformed the way we do things and resulted in a more powerful and effective design and communication strategy. The latest design and brand positioning feels intuitive and relevant, and we are confident it is going to be a hit with all consumers."
Companies in this article