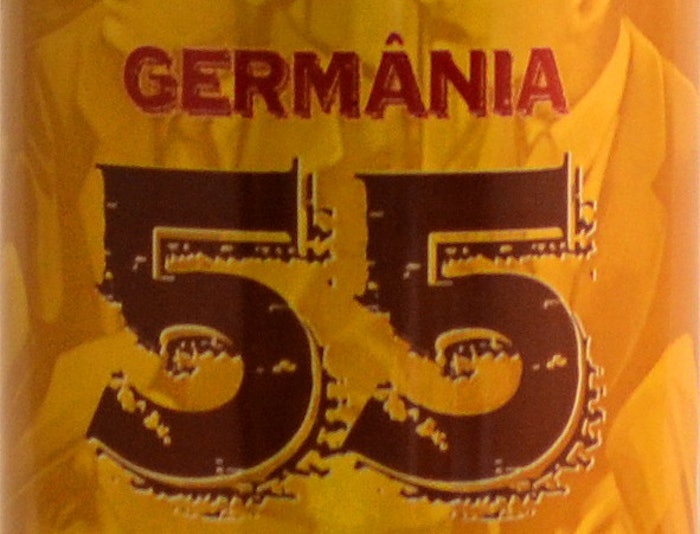 Brazilian beer Germânia 55 has been launched in what is said to be the lightest aluminum bottle in South America—the Fusion bottle can from Rexam. The beer is the first beverage of this type to be launched in the Fusion bottle, according to Rexam.
"After the success of Germânia 55 in 24-ounce cans, we believe the partnership between Rexam and NewAge [Bebidas] will score another goal. Fusion has brought another innovation opportunity to the Brazilian market with a packaging option that is sustainable and has a youthful appeal," explains Tiago Avena, Rexam's Commercial Manager in South America.
Adds Rexam Marketing Specialist in South America Bruna Resano, "The aluminum bottle showcases the High Definition [printing] technology, which will further enhance the product's premium and sophisticated visual identity."
Produced in the Czech Republic and bottled in Brazil, the new packaging became available in supermarkets in July 2014. Germânia 55 is bottled and distributed by NewAge Bebidas.
Companies in this article