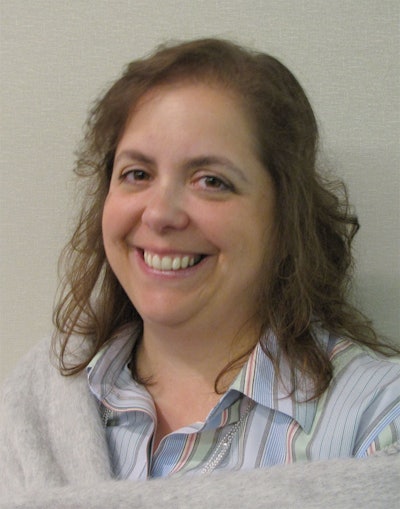 In the soft drink wars, a new battle is being waged. In March, PepsiCo threw its hat into the sustainable soft-drink packaging ring, one-upping The Coca-Cola Company's 30% plant-based PET PlantBottle with one PepsiCo claims will comprise 100% renewable resources. Whereas Coke's PlantBottle is made with 30% sugarcane, PepsiCo says it will create a PET bottle that uses materials such as switch grass, pine bark, and cornhusks. In the future, the company says it will broaden the renewable sources used to create the bottle to include orange peels, potato peels, oat hulls, and other agricultural byproducts from its own foods business.
When asked about the development at the Sustainable Packaging Symposium 2011, The Coca-Cola Co.'s Scott Vitters, general manager of the PlantBottle Packaging Platform, noted that Coke has proven in a lab environment that it is possible to create a PET bottle with 100% renewable resources. "The question is, is it scalable and sustainable?" he asked.
PepsiCo believes it is. In an exclusive interview with Greener Package, PepsiCo's Denise Lefebvre, director of Advanced Research – Beverage Packaging (pictured), said, "We believe that it is commercially viable with the technologies that we are developing, which is why we are ready to go to pilot scale in 2012."
Lefebvre says that the bulk of PepsiCo's research has been in developing the terephthalic acid portion of PET, which makes up 70% of the structure, using renewable resources. Pilot production of the new "green PET bottle," as it is currently being referred to, is expected to take place in 2012 for the purpose of "validating the efficacy and the efficiency of the chemical processes," Lefebvre relates.
The pilot, which will involve the manufacture of up to 500,000 bottles, will also be used to validate PepsiCo's cost modeling and to ensure that the material characteristics of the bottle are identical to PET, Lefebvre adds.
But many aspects of the project are yet to be determined, Greener Package learned during the interview. Among the issues still undecided: which renewable materials will be used for the pilot bottles; the source of the renewable materials; the resin supplier; the date of the pilot launch; and the nomenclature of the new package.
In terms of cost, Lefebvre says that PepsiCo believes the plant-based bottle will be "in the same order of magnitude" as a petroleum-based bottle. The pilot, she said, will enable a clearer cost comparison.
As for the sustainable advantage of the new bottle, PepsiCo is currently working with third parties to validate its life-cycle analysis and expects to be able to provide the information in the July/August time frame. "We want to make sure that the process is pure and intact before we announce it publicly, but it looks very favorable," Lefebvre relates. To read the full interview with Denise Lefebvre, see greenerpackage.com/node/3886
Companies in this article