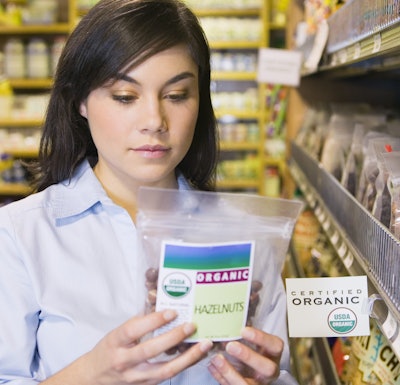 To meet the growing demand for environmentally-friendly packaging, Dow recently developed the PE Stand-Up Pouch made from only one raw material, polyethylene. A PE Stand-Up Pouch offers the same convenience and performance of multi-material pouches with the added benefit of being recyclable where PE bag and film recovery currently exists.
The Polyethylene Stand-Up Pouch, targeted for frozen and dried foods, is a market-focused solution to address key customer challenges in a more sustainable way. It is suitable to be recycled in communities with existing PE film recycling streams and eligible to use the How2Recycle label.
When compared to other packaging options, PE Stand-Up Pouches are often lighter in weight and that can lead to decreased energy use in manufacturing, transportation, and refrigeration. The recyclability and energy efficiency of PE Stand-Up Pouches can help a company meet its sustainability goals. Expanding sustainability is a corporate-wide effort that Dow has been advocating for over two decades.
The PE Stand-Up Pouch creates a unique, glossy, and aesthetically pleasing package that can showcase frozen foods, dry goods, and more. R&D Magazine awarded this package a 2015 R&D 100 Award as a significant technology invention.
Companies in this article