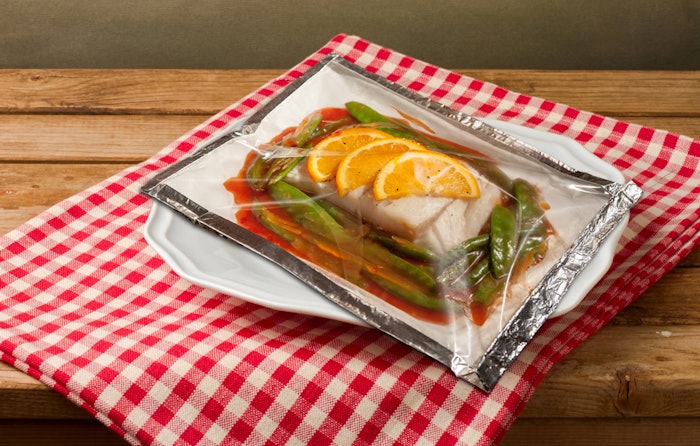 The bag is available in a number of sizes and in a standard and non-stick version. It comes with a clear top panel – so users can see what's being cooked – and can be heat-sealed.
It also comes with a great opening mechanism – when the bag is hot the top surface can be peeled away, leaving the food on a foil base. It can then be stirred, turned if required, allowed to cook for longer and browned, or served directly.
It is perfect for meat, fish, poultry and vegetables – anything that can be cooked in an oven or on a barbecue can be cooked in this bag – and it means people will no longer have to cook separately for meat-eaters and vegetarians, as the bags can sit side by side.
Companies in this article