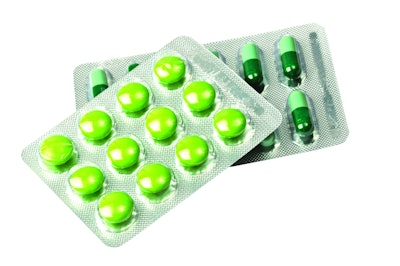 The cost-effective films are suitable for a wide range of applications, including pharmaceutical, medical, nutraceutical, food, and health and beauty accessories.
PX is non-barrier co-polyester, which serves as an alternative to mono-layer PVC for packaging applications that do not require any particular barrier properties.  PXA is a laminate of co-polyester and PCTFE films (Aclar or VapoShield) for blister packaging applications that require protection against moisture ingress or egress. 
The PX and PXA Series easily conform to existing equipment and tooling, offer quality clarity and transparency, and are compliant with EU and FDA regulations for direct contact to pharmaceutical products.  The materials are sealable with all conventional blister lidding (push-through, peelable, CR), exhibit the same barrier performance as conventional barrier solutions, and perform well during perforation and punching.
Both films run well on all form-fill-seal equipment – including high-speed lines – and easily form into standard tablet and capsule designs as well as more complicated blister cavities.  The films are compatible with all Tekni-Films and other commercial lidding structures designed for sealing to PVC, and no changes are necessary to the thermoforming unit and tooling design. The PX and PXA series form at lower temperatures than conventional PVC-based films, saving energy and money.
Companies in this article