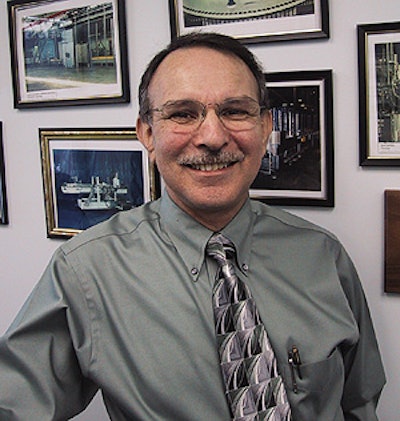 Krones, Inc. (Franklin, WI) named Terry Brady regional sales manager, Midwest.
Sato America, Inc. (Charlotte, NC) appointed John Hutchens key account manager.
Schneider Packaging (Brewerton, NY) hired Paul Burdick as director of marketing and sales.
Christian Hanson, president and CEO of Douglas-Hanson (Hammond, WI), was selected as the 2003 CMM International Converter of the Year.
Ranpak Corp. (Concord Township, OH) named David Trapp territory manager for the greater Houston market. William Brisson joined the company as Florida territory manager; Thomas Cassano, Jr. as materials manager. Steven E. Taylor was named senior territory manager. Sheila Metcalf was hired as marketing services administrator; Kathryn Koza as employment manager.
Siko Products, Inc. (Dexter, MI) appointed Michael Binroth sales representative for Michigan, Ohio, Indiana, and northern Illinois.
SKF (Kulpsville, PA) named Donald Poland, Jr. president of the SKF Service Div., North America.
Enercon (Menomonee Falls, WI) hired Dennis Carew sales manager for Canada.
New England Machinery (Bradenton, FL) named John Nieves as the company's pharmaceutical specialist.
Valéron Strength Films (Houston, TX) hired Joseph Lambert as product sales manager for the Specialty Films Div.
Companies in this article
Videos from New England Machinery