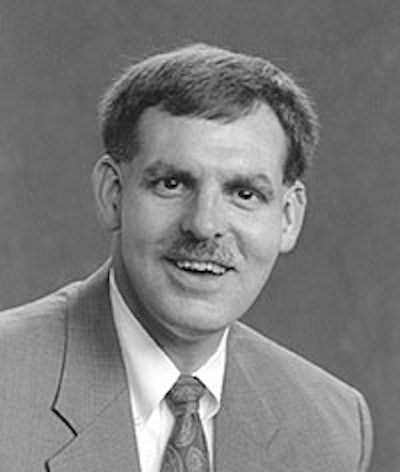 Sam Gall was appointed to a 1-year term. PMMI also announced the promotion of Patti Fee to vp of meetings and facilities management, and Craig Silverio as vp of finance.
–Phoenix Contact (Harrisburg, PA) has promoted Donald Springer to the position of president and CEO of its U.S. production initiative.
–Stull Technologies (Somerset, NJ) hired Gary Legora to a senior account manager position, as well as Jack Corcoran as vp of sales and marketing.
–R.A. Jones (Cincinnati, OH) hired Frank Kelly as the national account manager for foods.
–VantagePoint System (Vancouver, British Columbia, Canada) named Phillip E. Neville director of sales.
–Xaar plc (Cambridge, England) hired Ian Dinwoodie to its operations director position, as well as Ian Macgregor to the position of director of marketing.
–Wexxar Packaging Machinery (Delta, British Columbia, Canada) hired Phil Stokes as manager of engineering.
–ISO Poly Films (Gary Court, SC) hired Randall Poore as director of sales and marketing for its laminated and specialty products division, as well as Lonnie Chasteen to the position of director of technology and quality services.
–American Packaging Capital (Ormond Beach, FL) hired Bob Marks as the Midwest regional sales director.
–The Graphic Arts Technical Foundation appointed Yves Rogivue, CEO of Man Roland USA (Westmont, IL) to its board of directors, while Clay Oliff has joined MAN Roland's (Offenbach, Germany) Eastern region sales and service organization.
–The Institute of Packaging Professionals (Naperville, IL) appointed Suzanne Fisher to its Council of Officers as vp, chapters.
–Pliant Corp. (Schaumburg, IL) appointed Pat MacMillan to its board of directors.
–DuPont Medical Packaging (Wilmington, DE) named Miray Pereira global business manager.
–Automated Concepts (Council Bluffs, IA) has promoted Rick Cox to the position of process development manager, and also Troy Sather to the position of mfg. manager.
Companies in this article