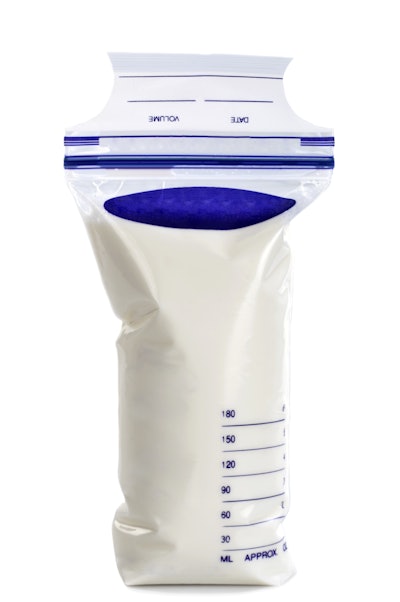 Watch for the continued use of antimicrobial substances that kill or inhibit the growth of microorganisms without damage to the host product or package.
A new report by Grand View Research, Inc. projects the globalantimicrobial packaging marketwill reach US$11.92 billion by 2024. GVR says the global antimicrobial packaging market demand was 6.51 million tons in 2015 and expects it to reach 10.09 million tons by 2024, growing at a CAGR of 5% from 2016 to 2024.
What's behind this solid growth? GVR cites growing demand for confectionery and bakery products, noting, "Antimicrobial packaging releases active agents into food products, helping to inhibit the growth of microorganisms and increase the shelf life. These releasing compounds maintain the food quality and reduce the need for preservatives and additives."
Antimicrobial active packaging is widely used in healthcare applications. These elements are used to protect the plastic products, tablets and medical equipment against bacteria and fungal growth. Antimicrobial preservatives such as ethanol, phenol, cresol, parabens and bronopol can be added to pharmaceutical products to protect against microbial contamination.
However, says GVR, "antimicrobial agents derived from synthetic pathogenic sources are not found to satisfy consumers as they demand products extracted from natural sources. Such a factor is expected to hinder the overall market growth over the next eight years."
Key findings from the report suggest the following:
+ Plastics were the leading base material used for antimicrobial packaging, accounting for 64.8% of total volume in 2015.
+ Biopolymers are expected to witness the highest growth of 6.3% over the forecast period owing to its good physical, mechanical and chemical properties. In addition, they are recognized as an asset to waste processing.
+ Organic acid were the leading antimicrobial agents consumed and accounted for 37.3% of total market volume in 2015. Bacteriocins are expected to witness the highest growth of 5.4% over the forecast period.
+ Pouches emerged as the most dominant pack product and accounted for 39.2% of global volume in 2015. The segment is expected to witness similar trend in the near future due to its usage across different industries. Pouches are also expected to witness the highest growth of 5.5% over the forecast period.