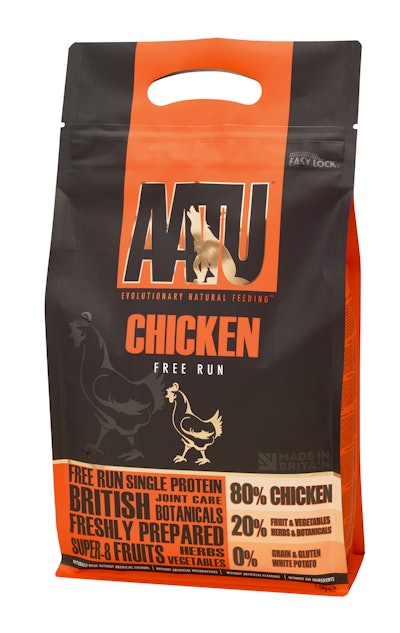 In 2014, Pet Food UK Ltd. asked flexible packaging supplier Tyler Packaging Ltd. to develop an ultra-premium petfood package for its new dog food brand, AATU. Pet Food UK was looking for a package that would convey the high quality of the product, while providing the necessary shelf appeal to its high-end target market.
Says Pet Food UK's Paul Hunter, "Quite simply, the higher the meat content, the better the quality. We see AATU as the premium luxury brand when it comes to pet food. We're the equivalent of Rolls Royce or Bentley, the Tiffany & Co of the pet food market."
Following a conceptual period, Tyler Packaging was asked to develop a 1.5-, a 5-, and a 10-kg bag. The final design is a 1.5-kg bag flat-bottomed pouch with a quad seal and an Easy-Lock hook-and-fastener closure from APLIX that provides consumers with an easy and safe method to reclose the package and preserve the freshness of the product.
Companies in this article