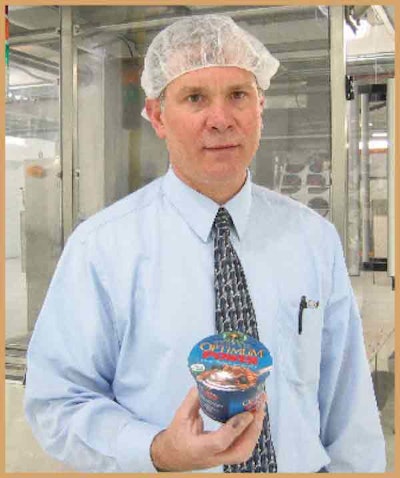 PW: How did you get involved in packaging?
Hallgren: I was initially hired to provide overall corporate management. Due to a series of circumstances, along with my personal interest in the packaging machinery and the development and implementation of the packaging process, my duties expanded to include supervision of the packaging line design, installation, and day-to-day operations.
PW: How popular are organic products?
Hallgren: The organic food industry as a whole is growing at a very rapid rate, as compared to other types of food. In the time since mid-2005 that we have begun packaging organic cereal products, the number of regular organic consumers—defined as someone who eats an organic food product once a week—has increased from 17% to 23% of the consuming public.
PW: What was your biggest packaging challenge?
Hallgren: Once all of the packaging lines had gone through the start-up process we were, and are still today, challenging ourselves to maximize efficiencies in all facets of the packaging process.
PW: Any other challenges ahead?
Hallgren: Sustainability is important to the organic consumer, so the next big challenge for us will be to incorporate greater sustainability into our packaging without sacrificing product shelf life.
PW: How do you plan to do that?
Hallgren: We have started a preliminary review of the properties of the more sustainable films. Then we will select a film and obtain a sample to test on our machinery, and then we would conduct accelerated shelf life testing using the film. —Rick Lingle
For more on the company, see www.packworld.com/view-22978.