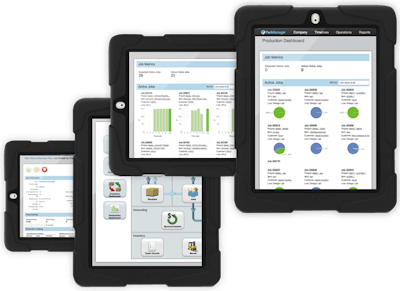 Nulogy, Toronto, Ontario-based developer of Contract Packaging Management Systems, has updated its iPad-optimized Mobile WMS and QCloud product lines, which integrate with the company's PackManager software.
The Mobile WMS module now handles the majority of warehouse functions previously available to customers in the system's legacy mobile experience, but has streamlined functions including the Receiving and Move workflows, which get a new iPad-optimized user interface (UI). The new layout helps users access information more quickly to help workers focus on tasks by reducing software complexity and taking better advantage of touch gestures and on-screen keyboards. Compatibility with bluetooth barcode scanners has also been "dramatically" improved, the company reports.
The QCloud module also has been improved in areas including the availability and reliability of quality control data and upgraded, secure data storage technology. A new user interface is also on the way to match its PackManager and Mobile WMS software siblings.
Companies in this article