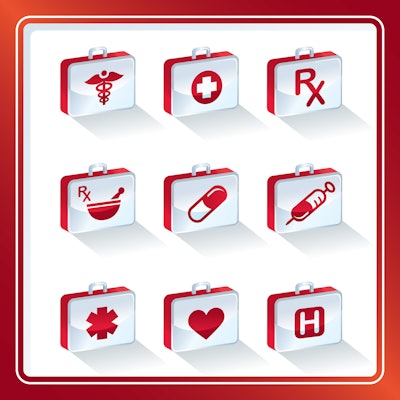 The U.S. Food and Drug Administration's final rule on the "Use of Symbols in Labeling" allows for the use of stand-alone symbols in medical device labeling, without adjacent explanatory text.
The agency says the ruling becomes effective 90 days after the date of publication in the Federal Register, which is scheduled June 15, 2016.
FDA says the final rule revises medical device and certain biological product labeling regulations by explicitly allowing graphical representation of information (symbols) in labeling (including labels) without adjacent explanatory text ("stand-alone symbols").
A stand-alone symbol can be used if the symbol has been established as part of a standard developed by a national or international standards development organization (SDO) (referred to as a "standardized symbol") and such standardized symbol is authorized for stand-alone use in labeling as part of a standard when a symbols glossary is included in the labeling for the medical device.
The FDA also published a new standards-recognition notice that modifies the agency's current list of recognized standards containing stand-alone symbols to extend the recognition of six standards and to recognize three new consensus standards containing many more stand-alone symbols.
On July 25, 2016, from 1 p.m. to 2:30 p.m. Eastern Time, the FDA will hold a webinar to help Industry and patient groups understand this final rule and the new standards recognition notice.To hear the presentation and ask questions, dial 888-469-0937; 1-630-395-0219 for international callers; Passcode: 1622312; Conference number: PW8827759.
Companies in this article