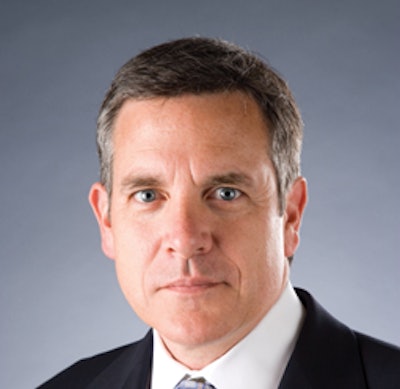 Packaging World:
In the study, "Economic Impact of Plastics-to-Oil Facilities in the U.S." (see pwgo.to/1238), what types of packaging are you referring to when you talk about "non-recycled plastics"?
Steve Russell:
Today, Americans have the opportunity to recycle many types of everyday plastic packaging, from bottles and caps, to rigid containers and lids. And polyethylene film can be recycled through a network of more than 18,000 grocery stores nationwide.
Despite rapid gains in the types of plastics that are widely recycled, there are still some plastics that are difficult to recycle efficiently, often as a result of being made with mixed materials or from contamination that occurs during use. Some examples include multilayer flexible pouches, chip bags, snack pouches, and food wrap.
How much non-recycled plastic packaging is sent to landfill each year?
Too much. Used plastics are valuable resources that should be repurposed as materials or energy. Although landfills provide an essential service for unusable forms of garbage, landfilling plastics is a waste.
Non-recycled plastics have a higher average energy value than most forms of coal. When it's not possible to recycle these plastics, we should be converting them into useful forms of energy to power our homes, businesses, cars, and communities.
If the U.S. created 600 plastics-to-oil [PTO] facilities, how much non-recycled plastic could be used?
It depends on the size and capacity of the facilities. The study arrived at the conclusion that the U.S. could support between 350 and 600 facilities based on the very conservative assumption that 20 percent of the non-recycled plastics currently landfilled could be diverted to PTO facilities. [Note: Calculations are based on model facilities with variations in nameplate capacity, effective throughput, and quality of material processed. Assumptions are detailed in the study.]
What are some of the hurdles in implementing PTO technology in the U.S.?
At present, the largest hurdle facing PTO startups is permitting. Many of our nation's solid waste laws were enacted by states in the 1980s, before many of today's energy recovery technologies existed. PTO, or pyrolysis, technologies are different from both traditional recycling and traditional waste-to-energy [WTE], so they can be difficult to permit under current regimes. Updating our laws to recognize that PTO facilities represent a manufacturing process, rather than waste disposal, would go a long way. In addition, counting waste converted into energy toward states' diversion goals would help incentivize states and municipalities to embrace PTO and other energy recovery technologies.
Consistent with EPA's waste management hierarchy of reduce, reuse, recycle, and recover, we should recycle everything we can as a first step. But converting what we can't recycle into energy, fuels, and chemical feedstocks is still an important step toward more sustainable resource management. Even among the countries that have made the greatest strides toward advancing recycling, the recycling rate typically plateaus at around 30 to 35 percent. So is it more beneficial for a state to have a recycling rate of 30 percent, with the remaining 70 percent going to landfill, or to have a total diversion rate of 70, 80, or even 90-plus percent by combining recycling, composting, and energy recovery?
The City of Edmonton, Alberta, Canada, recently built an outstanding example of an integrated solid waste management system by combining state-of-the-art recycling and composting facilities with a new commercial-scale gasification system. As a result, Edmonton expects to divert 90 percent of its solid waste from landfill.
How is pyrolysis different from other energy recovery technologies?
PTO technologies do not involve combustion, and they are often versatile, so they can produce a range of outputs, from crude oil and transportation fuels, to lubricants, petrochemicals, fuel oils, and even electricity.
The study indicates that implementation of PTO facilities would reduce carbon emissions. Can you explain?
The U.S. Environmental Protection Agency says that the waste-to-energy facilities producing electricity today do so "with less environmental impact than almost any other source of electricity" (see pwgo.to/1239). They also meet the most stringent environmental standards and are heavily regulated for air emissions under the U.S. Clean Air Act.
PTO technologies also help to reduce carbon emissions as converting used plastics into energy reduces our need to extract and produce new fuels. These technologies can help reduce greenhouse gas emissions by up to 60 to 70 percent over traditional forms of oil extraction.
What, if anything, can consumer packaged goods companies do to support or drive the implementation
of PTO in the U.S.?
The American Chemistry Council's Plastics-to-Oil Technologies Alliance [PTOTA] is working to promote awareness of the benefits of these technologies, identify collection and processing solutions, and advocate for greater adoption of these technologies as a complement to recycling. Consumer packaged goods companies can join the PTOTA as affiliate members and help to broaden awareness and adoption of energy recovery technologies across the U.S.