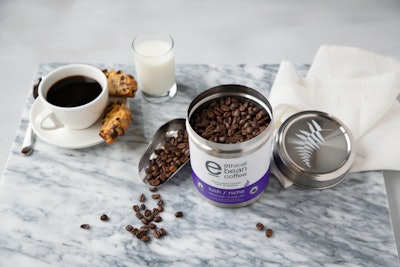 Today, the global reusable packaging platform Loop officially launched in Canada with Loblaw Companies Limited, Canada's leading grocer as its retail partner. Initially rolling out to residents in most of Ontario, customers can shop for a wide variety of food and household products in refillable packaging, such as ice cream, sauces, snacks, pet food, and toothpaste from some of the country's most popular brands, including Loblaw's President's Choice. With the launch, Canada joins the U.S., the U.K., and France as the Loop platform continues to expand around the world.
"The fact is that there's too much plastic waste in our environment. We are part of the problem and must be part of the solution," says Galen Weston, Executive Chairman, Loblaw Companies Limited. "We are actively reducing plastic waste in hundreds of ways in our business today through better processes, new materials, and packaging design. Loop is one of the most innovative opportunities as we work with them to make it easier for consumers to be part of the solution"
---
Watch Video: The PACK EXPO Connects Jumpstart program looked at sustainability from every angle—from waste-to-energy to post-consumer recycled content. In this eight-minute clip, Loop and Seventh Generation weigh in on advancements in packaging material to achieve reusable, returnable containers.
---
"Loop is designed to be as convenient as the single-use shopping experience while creating a sustainable, circular model for consumption," says Tom Szaky, founder and CEO of Loop and TerraCycle. "Collaboration is necessary to tackle the waste crisis head on. As Canada's largest retailer, Loblaw's operational scale and years of expertise will make Loop accessible to more shoppers and make meaningful progress toward our shared goal of reducing waste."
Loop consumers shop for products in durable packaging that is reused until the end of its life. When ordering through www.loopstore.ca and maboutiqueloop.ca, consumers pay a deposit on each package that is fully refundable when the package is returned. Packages are shipped using Loop Canada's exclusive logistics provider, FedEx, which uses route optimization to help ensure efficient customer deliveries. After use, consumers simply place the empty containers back into the Loop Tote, and then return the tote by either scheduling a free pickup online or dropping it off at one of the more than 500 participating FedEx retail locations in Ontario. Loop sorts and professionally cleans the packaging and tote bag to stringent health and safety standards so products can then be replenished as needed, creating a convenient, zero waste shopping system.
---
See: Loop Expands into Quick Service Restaurants

---
Consumers in Ontario who want to order from Loop should visit www.loopstore.ca and maboutiqueloop.ca to shop for products delivered in reusable packaging.
Examples of brands participating in Loop Canada include the following: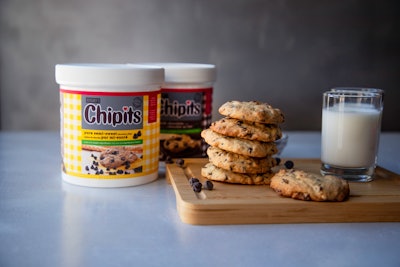 Hershey Canada (Coming Soon):
Says Sam Chehabeddine, General Manager, "For more than 125 years, Hershey has been focusing on making more moments of goodness. Now, more than ever before, we are committed to shared goodness in the form of sustainability. As part of this commitment, we continue to listen to our consumers and consider how their preferences are changing towards sustainable packaging alternatives. Our new consumer-first partnership with Loop provides us with an innovative opportunity to help reduce packaging waste, while bringing our beloved baking staple Hershey's Chipits to families in an eco-friendly and convenient format. We are proud to be working with Loop to make the sweetest kitchen moments for Canadians even more sustainable."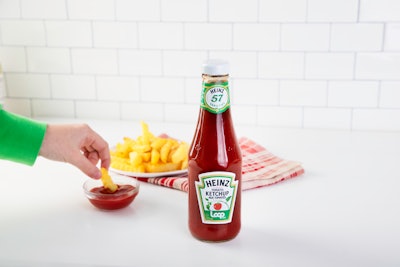 Kraft Heinz:
"Our iconic Heinz Ketchup glass bottle has always been available in a recyclable glass bottle, but now it's reusable too, thanks to our partnership with Loop," says Bruno Keller, President of Kraft Heinz Canada. "We know protecting our planet requires collective action, so we are proud to be taking this practical step to make sustainable options easier for Canadians. The Loop partnership is part of our broader sustainability goal to make 100 percent of our packaging recyclable, reusable, or compostable by 2025."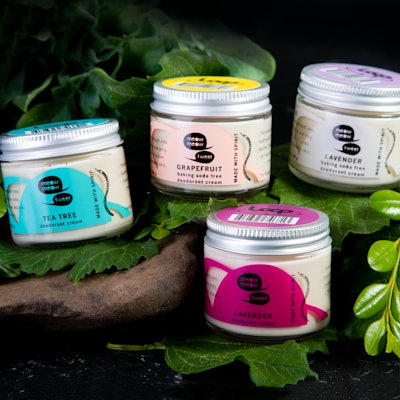 Meow Meow Tweet:
Says Meow Meow Tweet co-founder Tara Pelletier, "We are so excited to be a part of Loop's mission to make zero waste an accessible option to so many people— both brands and consumers. For us, it's a way to get our deodorant into our customers' hands without wasting an ounce of packaging. Not a single bit of plastic in sight! In other words, a dream come true."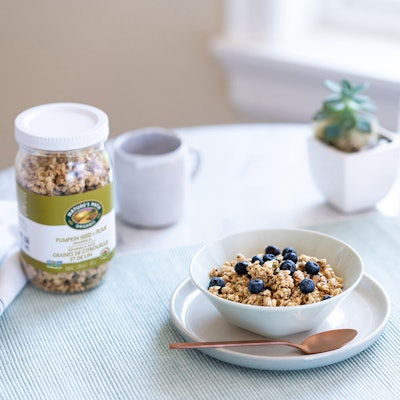 Nature's Path:
"We at Nature's Path are always working to improve and reduce our packaging footprint," says Jyoti Stephens, VP Mission and Strategy for Nature's Path. "We really value the work Loop is doing to reduce global waste, and believe its circular shopping model represents the future of consumer goods. We were honored to be one of the first companies, and the first organic food producer, to join Loop on its journey. As a Canadian company, we are even more thrilled to expand our partnership with Loop as it takes its first step towards reducing waste in this country."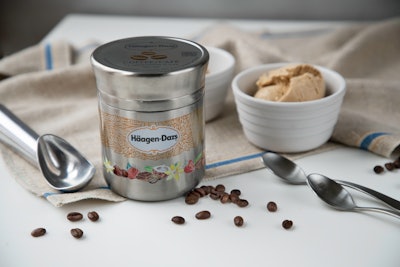 Nestlé Canada:

Says Jayne Payette, Nestlé Canada President Ice Cream Division, "At Nestlé Canada, we are committed to protecting our natural environment, and we have set an ambitious target to ensure than 100% of our packaging is recyclable or reusable by 2025. Our investment and founding partnership with Loop is just one example of how we are exploring innovative solutions and working with other leaders in the sustainability space. We are proud to bring a new way to shop waste-free with the Canadian debut of the Häagen-Dazs reusable container."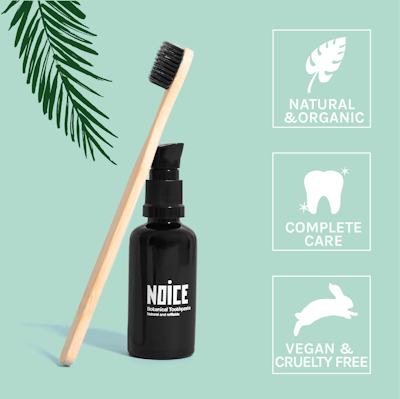 NOICE:
"NOICE team is really excited to be partnering with Loop to enable even more accessibility to our zero-waste NOICE Dental Gel while keeping the experience zero-waste," says Clement Hochart, CEO North America - NOICE. "We are also thrilled to see the enthusiasm and optimism which Loop is creating in this zero-waste movement by enabling more people shifting to a more conscious lifestyle. Together we can make zero-waste mainstream, let's do it!"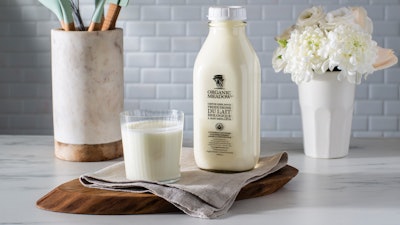 Organic Meadow:
"Loop has done a wonderful job at advancing the zero-waste movement globally," says Nancy Korva, Senior Vice President, Organic Meadow. "As Canada's original organic dairy, Organic Meadow's history is rooted in sustainability, which is why we're naturally excited to partner with Loop in our united efforts to create a more circular future."