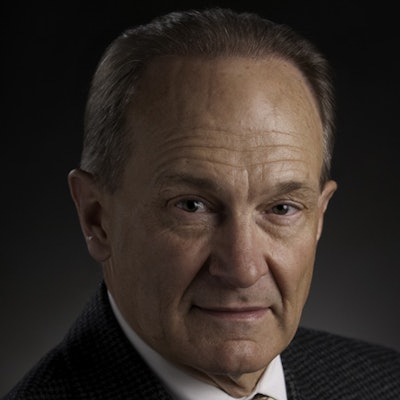 The School of Packaging at Michigan State University has emerged from a tough financial year ready to "adapt to a changing landscape," according to the school's new director, Dr. Joseph Hotchkiss, who spoke at the university's third annual Packaging Executives Forum in East Lansing, MI, in January. "The very highest levels of MSU are starting to think differently than they have in a long time."
Dr. Hotchkiss noted that to meet the "new complexities of the discipline," The School of Packaging plans to enhance its research quality and quantity, provide greater faculty support, simplify collaboration with corporations, and continue to expand its international presence.
The forum, attended by nearly 70 members of the packaging community, provided Dr. Hotchkiss an opportunity to outline his plans for the school, as well as gain feedback from the audience on the development of the new Center for Packaging Innovation and Sustainability, of which Dr. Hotchkiss is also director. The Center, launched at last year's forum and now sponsored by Coca-Cola, ConAgra, Abbott Labs, and Dow Chemical, was established as a think tank for packaging innovation and sustainability, with research driven by its financial supporters.
Said Dr. Hotchkiss of the center's research, "We want our output to drive policy. And policy based on good, sound science is the best policy."
To demonstrate MSU's breadth of resources, the event's morning sessions were devoted to presentations from a range of the university's departments researching sustainability in their respective fields. Said Dr. Hotchkiss, "We [the Center for Packaging Innovation] will partner with anyone in the university that can meet our research agenda."
Highlights of the presentations included the following:
• Switching the origin of the carbon in your product from "petro/fossil" to "bio" reduces the product's carbon footprint. –Dr. Ramani Narayan, distinguished professor, Chemical Engineering & Materials Science.
• B2B (cradle-to-factory gate) carbon and environmental footprinting is an important and viable methodology to compute and report on the value proposition for bioplastic products. –Dr. Narayan
• On incomplete biodegradation: Plastic pieces can attract and hold hydrophobic elements like PCB and DDT up to 1 million times background levels. As a result, floating plastic is like a "poison pill." –Dr. Narayan
• Over the next few decades, the carbon financial sector is projected to grow into a multi-trillion dollar market. –Dr. David Skole, professor of Global Science Change, Department of Forestry
• Water and land, usually considered renewable, are now becoming less available. They are renewable, but not infinite. –Dr. Skole
• Climate change and world poverty can be solved by one intervention: the greening of the land. –Dr. Skole