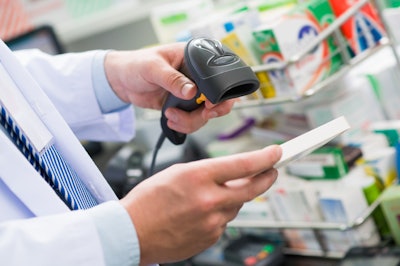 In a moment of time marked by government shutdowns and political gridlock, progress was made when the U.S. Senate on Nov. 18, 2013 passed H.R. 3204, the Drug Quality and Security Act (DQSA). Dirk Rodgers, Healthcare Packaging columnist and author of RxTrace says 3204 passed "with a voice vote, sending the important legislation to the desk of President Barack Obama. The president is expected to sign it happily."
The Senate announcement was welcomed by GS1 US, which serves more than 200,000 businesses in 25 industries in the U.S. In a statement, Bob Celeste, Senior Director, Pharmaceutical Sector Lead, GS1US, said the following:
"For almost a decade, members of the pharmaceutical supply chain industry have been working together to enhance track-and-trace initiatives, address policy, and improve patient safety and security in the supply chain through the use of standards. With the passage of H.R. 3204 today, these efforts have come to fruition in a national policy that will ensure a consistent, standardized approach is taken by the pharmaceutical industry to further combat counterfeiting, theft and diversion, and to share critical information across the supply chain.
"The federal law will replace a potential patchwork of 50 state regulations, which is critical for manufacturers, wholesalers and dispensers as they can leverage their hard work that culminated in the publication of the industry guideline earlier this year "Applying GS1 Standards to U.S. Pharmaceutical Supply Chain Business Processes to Support Serialization, Pedigree and Track & Trace." For GS1 Healthcare US and our industry partners, we are ready to further the collaboration to now align the guideline to comply at the federal level, along with supporting industry education and workshops."
UPS, which partners with healthcare companies to choreograph logistics operations from the manufacturer to the patient, also hailed the bill as "landmark drug distribution safety and licensing legislation." In a written statement, UPS said the following:
"UPS applauds Congress for passing legislation to enhance the safety of the nation's healthcare supply chain and drug distribution network. The bill, which President Obama is expected to sign, establishes the first-ever national standards and requirements for pharmaceutical distribution providers.
"The Drug Quality and Security Act is a giant step forward for the safety of America's drug distribution network and our supply chains," said Scott Davis, UPS chairman and CEO. "The creation of uniform federal standards will reduce regulatory complexity, while the addition of track-and-trace measures will add transparency and accountability."
"This legislation protects consumers from the threat of counterfeit pharmaceuticals, and I want to thank members of Congress for working toward a comprehensive, bipartisan solution. This is proof that we can still accomplish great things in Washington. Our nation's supply chain is stronger and safer than ever before thanks to the work of Senators Michael Bennet and Richard Burr and Representatives Bob Latta and Jim Matheson."
"In addition to the bill's sponsors, Health, Education, Labor, and Pensions Committee Chairman Tom Harkin (D-IA), Ranking Member Lamar Alexander (R-TN), Energy & Commerce Committee Chairman Fred Upton (R-MI), Ranking Member Henry Waxman (D-CA), and former Energy & Commerce Chairman John Dingell (D-MI) also played a leading role in championing the legislation.
"As a member of the Pharmaceutical Distribution Security Alliance (PDSA), a coalition of more than 25 stakeholders spanning the pharmaceutical supply chain, UPS pushed for high national standards to enhance safety and leverage technology that can adapt to the pace of modern delivery networks.
"Working with our customers and drug supply chain stakeholders, UPS is proud to be a part of this historic effort," Davis said. "Together, we've raised the bar for safety in every state."
Companies in this article