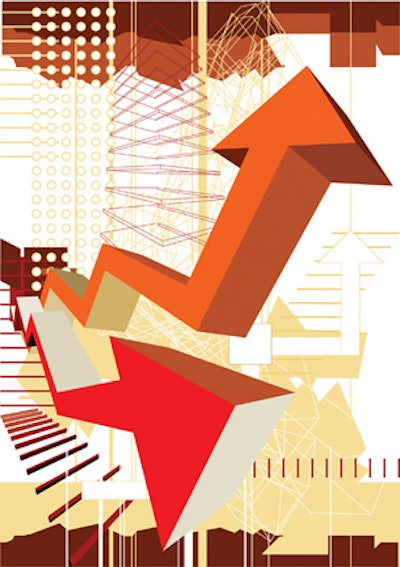 For many years, the trend among consumer packaged goods (CPG) companies has been toward turnkey (definition: a services supplier such as the contract packager is responsible for procuring materials need to produce a finished good) services. Many factors influenced this trend. Brand owners generally find value in delegating these responsibilities to suppliers such as contract packagers because it reduces their internal headcount required to manage the process.
There also is a cash flow benefit. On the supplier side, a turnkey services capability enables more control over the process, thereby eliminating last-minute schedule changes because of a lack of materials. Needless to say, such changes can disrupt operations and also are costly.
As an "interim" measure, some companies have moved to a "directed" buy, whereby a CPG company authorizes its contract packagers to purchase materials from vendors on the CPG company's designated supplier list. Though contract packagers do not have the ability to aggregate purchases through their own suppliers of choice, they are able to realize the benefits of "controlling their own destiny" in the sense of procuring what they need, when they need it.
As a general overview, the accompanying chart outlines the implications of a move to turnkey operation.
Some customers are not willing to consider turnkey as an alternative. Food companies, for example, might be concerned with traceability and want to control the purchasing process to ensure that product origins are consistent and traceable. For CPG companies, it is a matter of intellectual property. They are unwilling to relinquish product-batching instructions. Therefore, they can protect their formulas/production process. Regardless of the reasons, the trend continues to move toward turnkey production as contract packagers demonstrate capability and customers begin to realize the benefits.
Let's look at an example. Suppose you are a contract manufacturer and packager with 20 customers, six of which make up 75% of your business. You manufacture the same type of product for all of your customers, using many common ingredients. If each customer provides materials (a "directed" buy), you are likely spending more time (and money) in material handling than you could be. In addition, you are using a lot of warehouse space on duplicate inventory. What can be done to address the situation? It sounds like a continuous-improvement opportunity. Though not all customers are receptive, it certainly merits a discussion. Listed below are some key considerations as opportunities are evaluated.
• Can you aggregate buying power to get a better price on the same or better-quality raw materials?
• Could such a change affect product formula, quality, or stability?
• If CPG companies are using the "directed" buy approach, would they consider allowing you to buy off their contract for other businesses?
• What would the price impact be of such a change? For both the customer and the contract packager?
• What would the timeline to transition look like?
The movement to a turnkey operation in the contract packaging industry provides an opportunity to increase the breadth and depth of CPG company/contract packager relationships through the prudent allocation of key elements in the procurement process, thereby maximizing value creation for both parties. As the contract packaging industry experience grows, so will the ability to drive costs out of the system through collaborative initiatives such as turnkey services.
The author, Lisa Shambro, writes this column on matters of cost containment relating to contract-packaging services. Contact her at lisa.shambro@f4ss.org.
Companies in this article