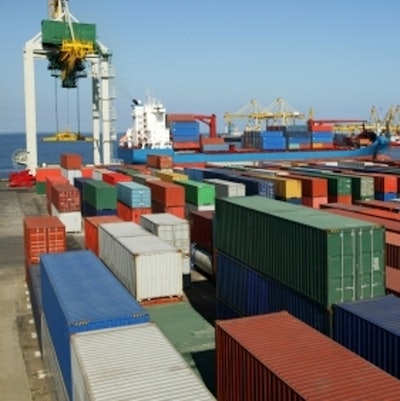 If you're exporting goods from the U.S., knowing risks and obligations is key to a smooth operation—or as smooth an operation as is possible. Allan Christian, senior international trade specialist at the U.S. Commercial Service in Portland, OR, discussed best practices for exports at this week's Natural Products Expo West in Anaheim, CA.
Denied parties
He cautioned that brand owners/exporters should always know their buyer and ensure they're not on the denied party list, which is a list of companies that U.S. entities cannot engage in trade or financial transactions with legally. Not limited to foreign companies, the list can also include U.S. companies that have violated regulations.
While you can search for denied parties at the consolidated screening list, Christian noted that there a few companies that offer denied party screening software. In his opinion, the automated screening tools are money well spent.
If you ship your goods to a distributor in another country and they then resell to a company located where the U.S. has an embargo, you can be liable. Even if it's technically the distributor reselling the goods, the resale must be in accordance with the law.
Per the presentation, you can protect yourself in the eyes of U.S. Customs and Border Protection by placing a Destination Control Statement (DCS) on your commercial invoice that reads:
"These items are controlled by the U.S. Government and authorized for export only to the country of ultimate destination for use by the ultimate consignee or end-user(s) herein identified. They may not be resold, transferred, or otherwise disposed of, to any other country or to any person other than the authorized ultimate consignee or end-user(s), either in their original form or after being incorporated into other items, without first obtaining approval from the U.S. government or as otherwise authorized by U.S. law and regulations."
Food, medical products, and sanctions
Some of Christian's advice was especially pertinent given new sanctions imposed on Russia amid the ongoing invasion of Ukraine. Food and medical products can be exempted from economic sanctions—this includes medical devices and supplements. You may need to apply for a license to export to a country with active sanctions, and Christian advised that companies in this situation contact the Office of Foreign Assets Control (OFAC).
---
---
Related takeaways
Christian highlighted that there are resources for proper documentation, best practices, and even video tutorials at: trade.gov/navigate-shipping-and-logistics
Marine cargo shipments are approximately five times more expensive as they were just before COVID-19. With all shipping containers currently manufactured in China and shipped to the U.S., he noted that one company may be poised to change that. A new manufacturing site in Memphis has been proposed to build containers, offering a shorter trip (read: less freight cost) to domestic ports than from China.
Consider cargo insurance—transport problems happen, particularly on the open ocean. He explained that General Average is a concept in which sea cargo stakeholders share any damage or losses that occur. If the ship hits rough water, and some containers go overboard but not all, everyone shares in the damage estimate. This remains true even if your particular items arrived safely. "You still have to pay your percentage value of what was on the ship," he explained. The right insurance can protect you from paying General Average claims.