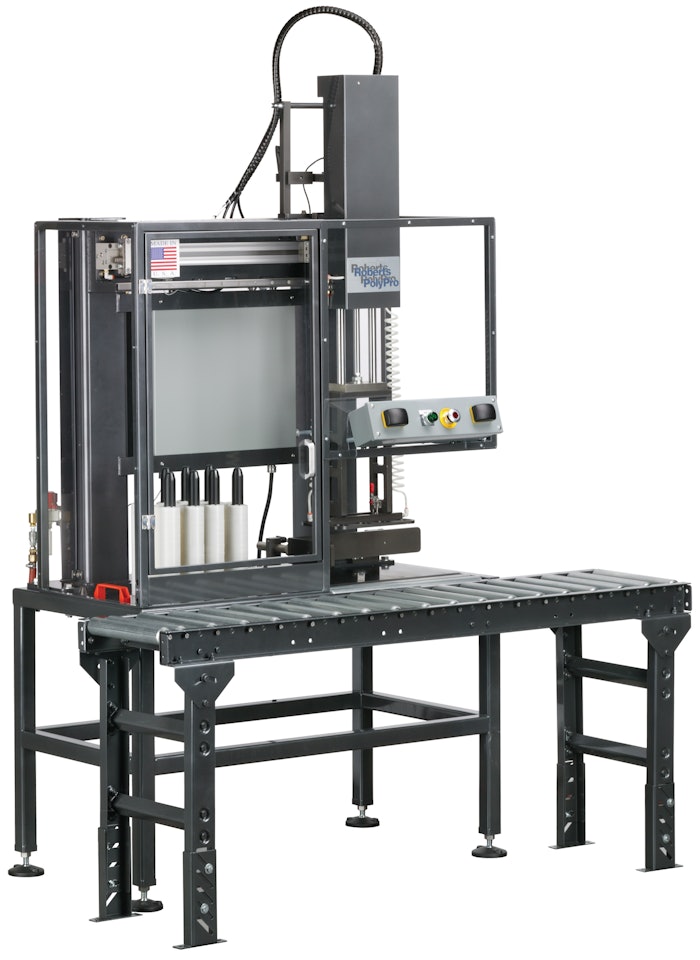 This new machine can apply handles in 2-pack configurations as well as 3-, 4-, 6-, and 8-packs. These units are designed for maximum flexibility. Change parts allow for different bottle sizes. The semi-automatic machine can be moved from line to line to accommodate variable production schedules.
The lightweight, compact handles and multi-pack carriers support the sustainability efforts of its customers by reducing material consumption and improving cube utilization. The extruded handles and multi-pack carriers consume on average 5 to 35% less resin compared to injection molded products. Products are made from extruded HDPE resin and when used with either PET or HDPE bottles make the entire package--bottles and handle—100% recyclable. The handles are customizable.
The company orients multipack handles before shipment and in the case of single-bottle handles uses a patented process of welding the handles together prior to shipment. On average, this process results in 40% more handles/pallet than loose handles shipped in bulk, significantly decreasing shipping costs, improving cube utilization, reducing the amount of corrugated board required, and lowering over-the-road fuel consumption and greenhouse gas emissions. There is also less damage to handles during shipment.
Companies in this article