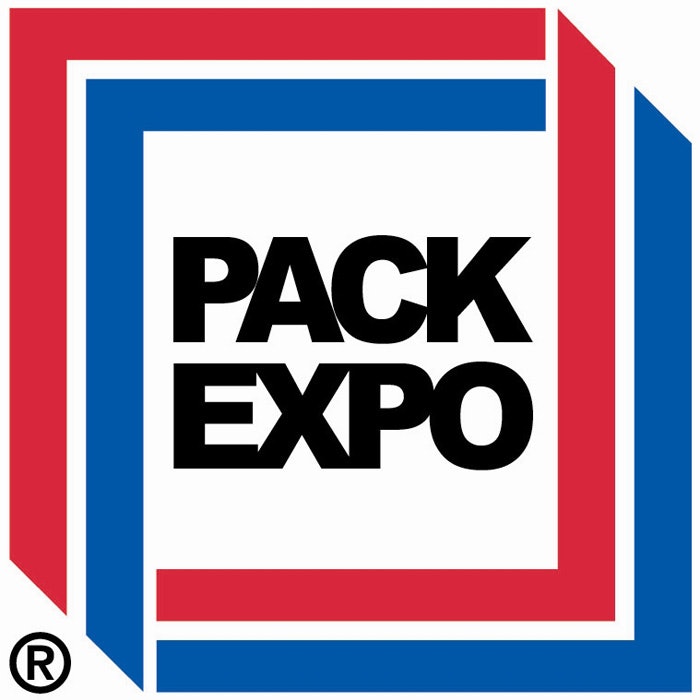 Packaging machine buyers and builders alike want to lean their operations, streamline supply chains, conserve energy, fulfill sustainability initiatives and collaborate with specialists who understand their businesses.

Those are the kinds of solutions people come to PACK EXPO to find.  They come to see machinery running, talk face to face potential partners, and see what's new.
It's like test driving a car. You can pick all your options online and come up with your short list of where you want to buy -- but eventually you need to get behind the wheel.

This show preview issue of Packaging Automation will steer you toward some of the show's highlights. Such as:
• From Brenton Engineering (C-4425) a new robotic case packer designed designed for companies that are just outgrowing hand packing
• From Schneider Electric/ELAU (C-3002) an all-new 3-axis delta robot with 50% greater payload capacity than the industry standard
• From IMA Nova (C-1819) a combination of the best in American and European machine design

Packaging Automation's sponsor, Schneider Electric, will be introducing 'one' solution for packaging automation. They're integrating ELAU, a real phenomenon that burst onto the North American packaging scene ten years ago, with a complete machine automation solution and worldwide presence to do all those things discussed in our first paragraph.
Since the show is early and the economy has begun to show signs of recovery, we anticipate that CPGs to pull the trigger on deferred projects to get new products to market in time for renewed consumer spending in 2010.
Many PACK EXPO exhibitors automate with Schneider Electric
Here's a list of PELV 2009 exhibiting companies offering packaging automation solutions by Schneider Electric ELAU.  Not all exhibitors bring machinery to Las Vegas, but these companies are all worth a visit.

At Schneider Electric Booth C-3002, booth personnel are equipped to help visitors identify possible solutions to their packaging reqruirements.  Many of the OEMs listed here are featured in application videos that can be viewed from interactive kiosks in the Schneider Electric booth.
C3835 AFA/Nordale Packaging Systems

C500 Barry-Wehmiller (PneumaticScaleAngelus)

C4425 Brenton Engineering (Ipak booth)

S5033 Harro Hoefliger Packaging Systems

C4341 Kallfass Packaging Machinery

C1227 Morrison Container Handling

C1623 Scandia Packaging Machinery

C4604 Uhlmann Packaging Systems

About Schneider Electric ELAU Packaging Solutions
Schneider Electric ELAU Packaging Solutions is the only automaton system in the world purpose-built for packaging machinery.
Schneider Electric ELAU Packaging Solutions equips over $1 billion worth of packaging machines annually, with over 45,000 systems already deployed worldwide.
The market demands packaging operations that are more flexible and efficient to fulfill marketing, supply chain and global business strategies. Schneider Electric innovations have enabled a revolution in mechanical, software and hardware modularity to deliver these agile packaging systems.
Companies in this article