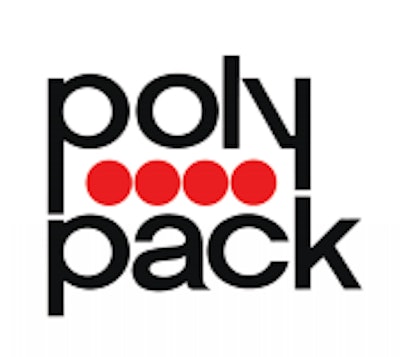 Tampa Bay, Fla.-based OEM Polypack, Inc., specializing in end-of-line packaging equipment, announced the acquisition of an established French end-of-line packaging manufacturer, also called Polypack, in December 2018.
"My father Alain Cerf actually started that company, Polypack France or Polypack Sarl, in 1959 and sold it in 1984. And since 1984, we shared nothing but the name," says Emmanuel Cerf, VP of Sales and Marketing, Polypack, Inc. "They were making end-of-line packaging, including tray erectors, wrap around equipment, and shrink wrappers. But they were selling mainly to European and African markets."
This acquisition adds more than 3,000 machines to the already robust Polypack, Inc. portfolio. It will also allow the now unified Polypack companies to better serve the global market, including existing customers in Europe, the Middle East, and Asia, as well as expand on cost-saving solutions for future customers.
Previously, Florida's Polypack, Inc. had sold into French markets under the Franpack moniker. Upon the liquidation of Polypack Sarl's property based in Dissay sous Courcillon (Sarthe), the business was awarded to Franpack Sarl, whose head office is located in Allonnes (Sarthe). Now, Franpack will operate as Polypack Europe, and this new entity will become the production center for new equipment for the European and African markets.
While the acquisition will represent a strong service and support push for Polypack, Inc. into Europe, the Middle East, and Asia among a large existing installed base, there won't be much of a reciprocal push into the U.S. market.
"We may do some tray machines and corrugated equipment that we don't build here," Cerf says. "But really, this is a gain in market share and access to the installed base, service and support needs, and repeat business afforded by Polypack Europe."
Companies in this article