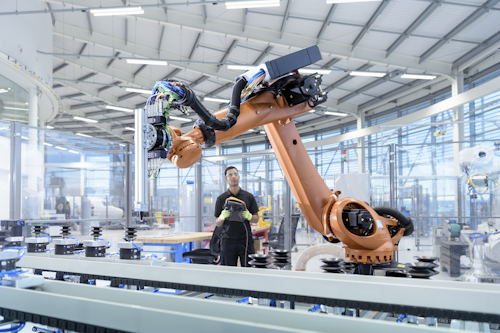 Con el avance a 5G, la robótica se volverá más confiable, intercambiará datos más rápido y ajustará la salida después de consultar con los inventarios de almacén, según un nuevo informe de Inteligencia de Mercados de PMMI, 2019 Robotics Innovation 2 Implementation
3G: La tecnología de red inalámbrica más antigua y lenta que aún se usa comúnmente.
4G: Conexiones más rápidas, retrasos reducidos; La mayoría de las redes actuales son 4G.
5G: Avances sin precedentes en la automatización industrial con mayor conectividad y computación en la nube que intercambian Big Data en tiempo real y datos inalámbricos a velocidades mucho más rápidas.
El estudio de PMMI dice que el uso de robots para aplicaciones de empaque, particularmente empacado secundario, está creciendo a un ritmo acelerado. Los fabricantes buscan una variedad de robots para tareas industriales (a diferencia de los robots de servicio).
Pick and Place: Los robots mueven el producto de una ubicación a otra. Se espera que los pick and place experimenten un crecimiento de dos dígitos en el futuro cercano.
Robots colaborativos (cobots): Robots diseñados para trabajar de manera segura en conjunto con el trabajo humano. Se predice que los robots colaborativos verán algunos de los crecimientos más significativos en robótica en los próximos cinco años debido a la programación más sencilla y su huella relativamente pequeña.
Robots móviles: Robots diseñados para moverse por el piso de la fábrica para completar las tareas. La mayoría se utilizan comúnmente para el transporte de productos o materiales y experimentarán un crecimiento en las aplicaciones de almacenamiento y logística, en particular, agregando flexibilidad para el cumplimiento del comercio electrónico.
Descargue su resumen ejecutivo de 9 páginas gratuito, o para los miembros de PMMI pueden descargar el informe completo de forma gratuita.
Visite PACK EXPO Las Vegas del 23 al 25 de septiembre próximos para ver docenas de robots en acción, tanto independientes como integrados en la maquinaria de empaque.
Companies in this article