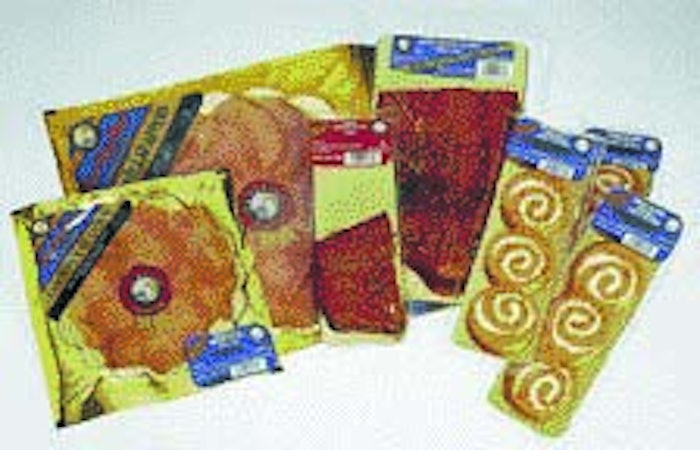 One film is a monolayer Surlyn, from DuPont (Wilmington, DE) either 8- or 10-mils thick. That's according to Ray Crockett, plant manager, who says the company has moved to a 3.6-mil sealing film of both Surlyn and polypropylene. "The
films eliminate the leakers caused by some of the coarse, textured seasonings and provide us with better shelf presence." They can be used for refrigerated products with 30- to 90-day shelf life and for frozen products that can be held for a full year.
Films come from Flex-O-Glass's Film Div. (Chicago, IL) purchased through distributor Pac Tech (Council Bluffs, IA). Salmolux purchased a new Dixie Union DP50E skin packaging system for the packs. Dixie is represented in the U.S. by Robert Reiser & Co. (Canton, MA).
Crockett admits the films are costly, but says they're worth it in that fewer leakers mean fewer order rejections, thereby lowering production costs and reducing "make-good" credits.
"The Surlyn gives us the gourmet look we want," explains John Randisi, vice president of sales for the 11-year-old firm. "Consumers want to see what they're buying, especially with seafood. Therefore, clear packaging smartly designed will both catch their eye and reaffirm the freshness of the product."
Companies in this article