Shanklin Corporation: Shrink packaging machinery
Shanklin's (Ayer, MA) 26-page general catalog is titled "Quality Shrink Packaging Machinery." It begins with a company overview and follows with various models of shrink packaging machinery, including L-Sealers, multipackers, overwrappers and shrink tunnels.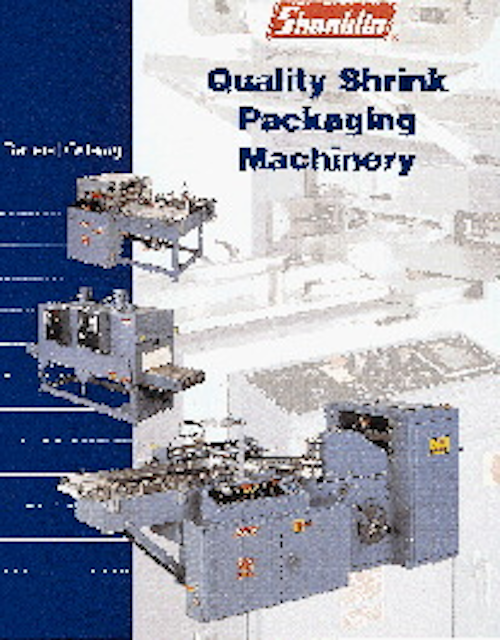 Each page provides a picture of the machine, a description of the machine's capabilities and its specifications and features.